KOMPAS.com - Beach lovers, divers, and those who need to escape from the hustle and bustle of city life and yearn for pristine beaches, may want to consider these hidden gems in Indonesia's Bawean island which is located in the Java Sea.
The island offers white sand that lies on almost all of its beaches, including the small islands around it. Tourists can see the best sunset from various corners. Not to mention the amazing underwater beauty, it is no wonder that almost all beaches have snorkeling spots.
The island stood approximately 120 km north of East Java's Gresik regency. Covering a total area of 196 square km, the island is home to tremendous natural tourist attractions.
Beautiful natural wealth
Gili Beach or Gili Island is a small island in Bawean that is famous for its beautiful white sand, where visitors enjoy sunrise and sunset. The island, which is located east of Bawean, is the largest and most populous island compared to others.
Also read: Tourism Minister Sandiaga Drops a Pin in Indonesias Version of Nepal
Another part is Noko Island, which consists of a wide and clean stretch of white sand. It also serves amazing underwater scenery with a variety of preserved ornamental fish and sponges. This island is not far from Bawean, it can be seen from the hills around Bawean beach, its elongated shape contains white sand and grass, really charming to look at from above.
Another popular spot is the Kuburan (cemetery) Panjang Beach. As the name suggests, this beach has a burial site that is 12 meters long. The people believe that the long grave is the grave of Aji Saka's guards in Bawean. The grave is sacred by the Bawean people.
Aside from beach, visitors can explore Bawean's mainland which only consists of two districts, namely Sangkapura District and Tambak District. There is an exotic freshwater lake that changes color according to the season, as well as the eye-capturing 25-meter-high Laccar waterfall located in the Sangkapura District.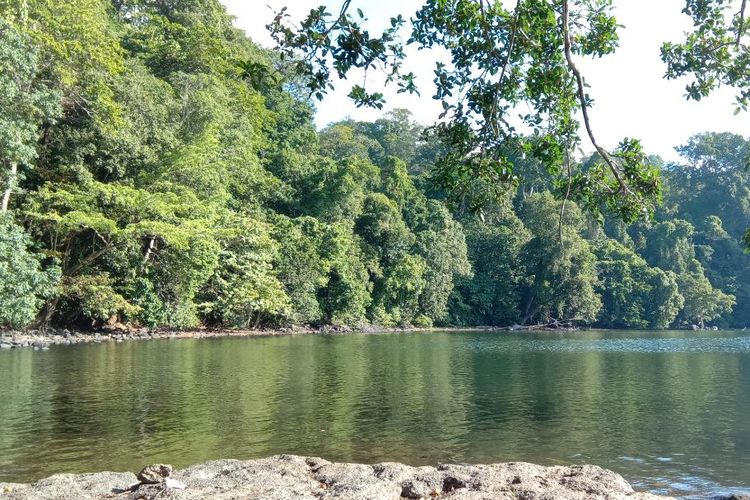 The scenery and calm atmosphere on Lake Kastoba, Bawean Island, Gresik, East Java.
Meanwhile, Lake Kastoba is one of the many natural attractions that have become popular in Tambak District. This lake does have its own charm, apart from offering freshness, there is a giant tree that has been there for hundreds of years.