KOMPAS.com – The Indonesian National Police has made some of its strongest allegations yet against insurgents or Armed Criminal Groups [KKB], as violence spiraled in the ongoing insurgency at the restive province.
"Residents at the town of Beoga in Puncak regency notified [the police's] Nemangkawi Task Force that the KKB sexually abused children," said Papua Regional Police chief Inspector General Mathius D. Fakhiri in Jayapura on Monday.
"The insurgents committed the abuse during their punitive campaign against educational facilities, during which they killed two teachers as well as burning down a school building and homes. We deplore the KKB's actions and the trauma it will induce in the victims."
Also read: Indonesian Soldier in Papua Defects to Insurgents
However, Mathius declined to say how many children were victimized by the insurgents. The KKB killed two teachers, Oktovianus Rayo and Yonatan Randen during their attack on Beoga, which occurred on Friday, April 9.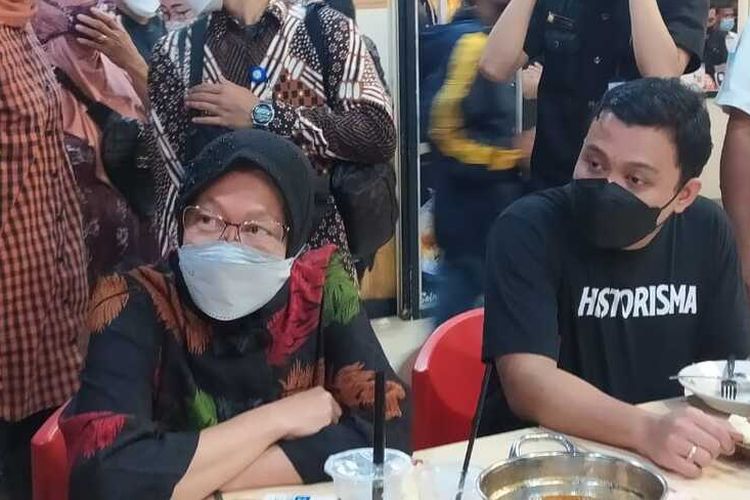 Minister of Social Affairs Tri Rismaharini
The tense situation in Puncak regency also kept Minister of Social Affairs Tri Rismaharini from providing relief supplies herself and getting a firsthand look at the situation.
"I wanted to go to [Papua], but [Indonesian security forces] advised me against doing so, as the security situation there is not conducive," said the former Surabaya mayor. But [the Ministry] continued to send the aid to [Papua's Puncak regency]."
Also read: Indonesia Highlights: Indonesia Will Begin Holy Muslim Fasting Month of Ramadan April 13 | Ministry of Religious Affairs: No Ramadan Gatherings in Covid-19 High Risk Zones | Papuan Regional Police Deny Insurgent Claims That Schoolteachers Are Informants
Risma added that she will send the aid during her visit to Makassar, the provincial capital of South Sulawesin province this Tuesday, where she will also provide relief for the victims of the Palm Sunday suicide attack at the city's cathedral on March 28.
The attack killed the two bombers and wounded dozens of congregants and security guards.