KOMPAS.com – Myanmar coup caught the world's attention when the army declared a yearlong state of emergency and ousted democracy icon Aung San Suu Kyi, who led her National League for Democracy (NLD) party to victory in the 2015 election.
The coup came after Myanmar's generals alleged that the results of the November 8 general election — which the NLD won by a landslide — were fraudulent, despite no credible evidence to back up the claims.
The takeover has not only put an abrupt end to 10 years of a fledgling democracy in the Southeast Asian country but also reflects what experts call a worrying democratic regression in the region as a whole.
"The region was making very strong progress toward democracy, but it has backslid badly now," Joshua Kurlantzick, senior fellow for Southeast Asia at the Council on Foreign Relations, told DW.
Though democracy is not flourishing anywhere in Southeast Asia, which is home to openly undemocratic regimes like those in Brunei, Vietnam, and Laos, Kurlantzick said developments were most concerning in Myanmar, Thailand, Cambodia, and the Philippines, where attempts at civilian-led democratic governments are facing increasing opposition and resistance from entrenched elites.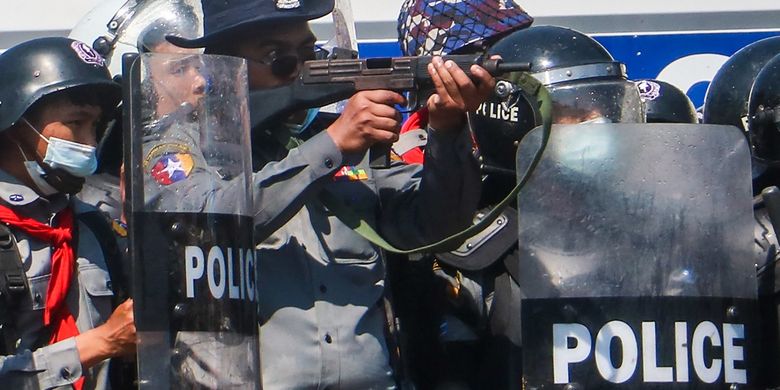 A police officer (C) aims a gun during clashes with protesters taking part in a demonstration against the military coup in Naypyidaw on February 9, 2021. (Photo by STR / AFP)