JAKARTA, KOMPAS.com – Indonesian President Joko Widodo has paid tribute to the media for its untiring coverage of the Covid-19 pandemic over the past year. He also gave a tangible show of gratitude by easing its burden in taxes and utilities, most notably electricity.
Jakarta Governor Anies Baswedan warned the capital's denizens not to hit the road during the Chinese New Year holiday, in light of a surge of cases during long holidays, most notably Christmas and New Year's at the end of last year.
And Minister of Health Budi Gunadi Sadikin noted that the military and police's expertise in defending the nation is just as indispensable in fighting invisible enemies like Covid-19 as they are in tackling more tangible threats like terrorists or separatist insurgents.
Read on for more of these stories, as curated by our editors: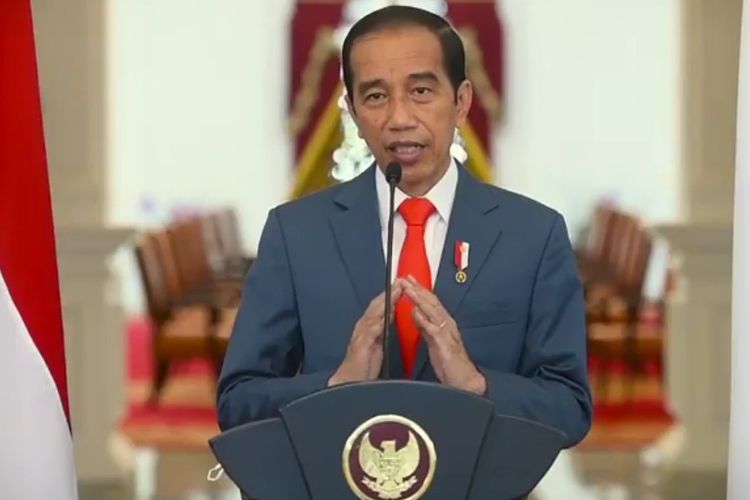 Jokowi giving a speech at UI's 71st anniversary
Gov't Assistance to Mass Media Companies Continues until June
President Joko " Jokowi" Widodo has marked National Press Day on Tuesday, February 9 by thanking the media for its coverage of the Covid-19 pandemic. He also expressed his concerns about the challenges faced by the media due to the coronavirus.
"I know the press industry, like other companies in the private sector, are experiencing financial difficulties," Jokowi said in the televised address. "Therefore, the government has extended tax incentives to ease the burden on the media industry."
He added that the income tax (PPH) of workers in mass media companies "will be paid by the government. There are also cuts in corporate income tax, exemption of import tax, and acceleration of restitution. These incentives will be valid until June 2021."
The incentives given to other industries are also granted to mass media companies, among them extending reduced rates on subscription fees on electricity bills.
Jokowi said media workers would also be jabbed with the Covid-19 vaccine at the end of February."