JAKARTA, KOMPAS.com – Glamping Indonesia sites are sprouting like mushrooms and the West Java city of Bandung has gotten in on the trend.
Glamping is a term for glamorous camping and this booming trend in accommodations offers one way for you to spend your year-end holiday this month.
Kompas.com has selected the top six glamping Bandung providers with prices ranging around $68 (Rp 1,000,000) for you to consider.
1. Glamping Lakeside Rancabali
Our first pick for glamping Bandung locations takes you to Jalan Raya Ciwidey – Patengan Nomor KM 39, Rancabali. This glamping Indonesia site is famous for its forests that surround the whole vicinity.
Read also: Unplug from Indonesia's Hustle and Bustle with This Full-Day Bandung Itinerary
There are tour guides for regular or specific activities in addition to a slew of recreational activities such as a city tour, educational outdoor activities, and entertainment facilities.
As one of the glamping destinations in Indonesia, Lakeside Rancabali boasts several room types including the Sayang Heulang Resort for up to six people and its Lakeside Tent Resort which fits up to two people.
Its Family Tent Resort and Keong Tent Resort each fit up to four people. Prices at this glamping Indonesia site ranges from $75 (Rp 1,100,000) - $137 (Rp 2,000,000) per night.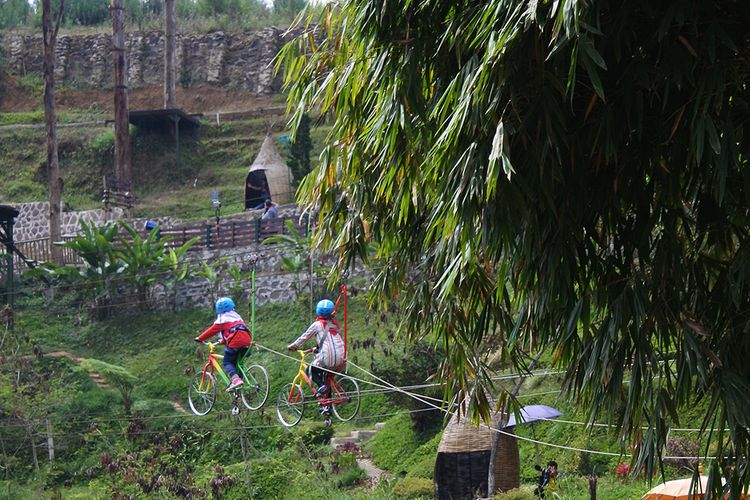 2. The Lodge Maribaya