https://nasional.kompas.com/read/2021/06/18/11451821/52-orang-di-lingkungan-dpr-positif-covid-19-12-di-antaranya-anggota-dpr.
Indonesia Phases Out Collective Leave for 2021 Year End Holidays
Indonesia has decided to overhaul its holiday schedule, following a Covid-19 surge that saw about 10 thousand new daily cases after the Islamic Eid al-Fitr or Idul Fitri holidays last May.
"The government has decided to phase out Christmas Eve from the collective leave for the Christmas and New Year's holidays," said Coordinating Minister for Human Development and Culture Muhadjir Efendy on Friday, June 18.
"We will also reschedule the 1443 Hijriah Islamic New Year holiday from Tuesday, August 10 to Wednesday, August 11. We will do the same with the birthday of the Prophet Muhammad SAW from October 19 to October 20."
Meanwhile, Indonesia's Covid-19 Task Force is considering a request to scrap long holidays such as Christmas and New Year's Day as well as Eid al-Fitr or Idul Fitri.
"Covid-19 cases often spike after long holidays, leading to higher mortality rates. Much of this is caused by the public's higher mobility," said Covid-19 Task force head for Behavioral Changes Sonny Harry B. Harmadi.
He warned his audience about India's mistakes in handling Covid-19, such as policies which tightly controlled coronavirus transmission, followed by an explosion of cases that occurred once regulations were relaxed.
Source:
https://go.kompas.com/read/2021/06/19/032508074/indonesia-phases-out-collective-leaves-for-2021-year-end-holidays?page=all#page2.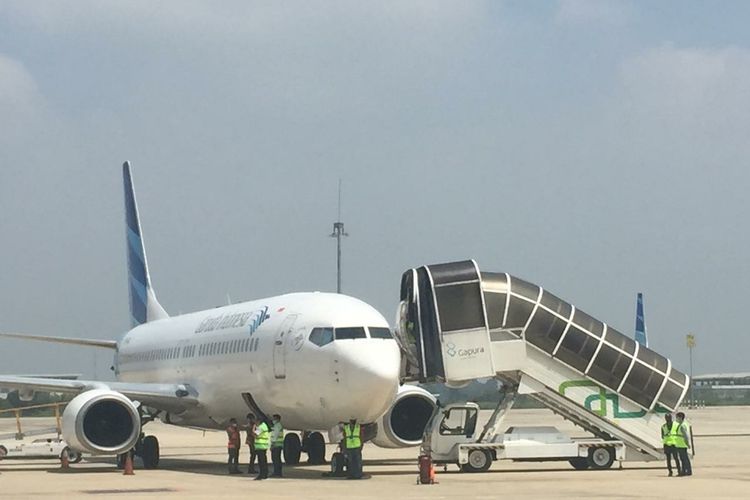 An image of Garuda Indonesia cargo flight in Kertajati, West Java dated on Tuesday, February 23, 2021.