JAKARTA, KOMPAS.com – 52 legislators and other officials in the Parliament building in Jakarta hava tested positive for Covid-19. The discovery of the cluster limited the number of legislators and supporting staff to 25 percent of the building's capacity.
The government plans to further reduce collective leave, amid fears of a surge in Covid-19 cases such as those in the recent Eid al-Fitr or Idul Fitri holidays, as well as Christmas and New Year's holidays at the end of 2020.
The Indonesian Stock Exchange or BEI has halted trade in Garuda Indonesia's stocks, after the national flag carrier was unable to pay Rp. 7.2 trillion ($500 million) in bonds. This and more on Indonesia Highlights: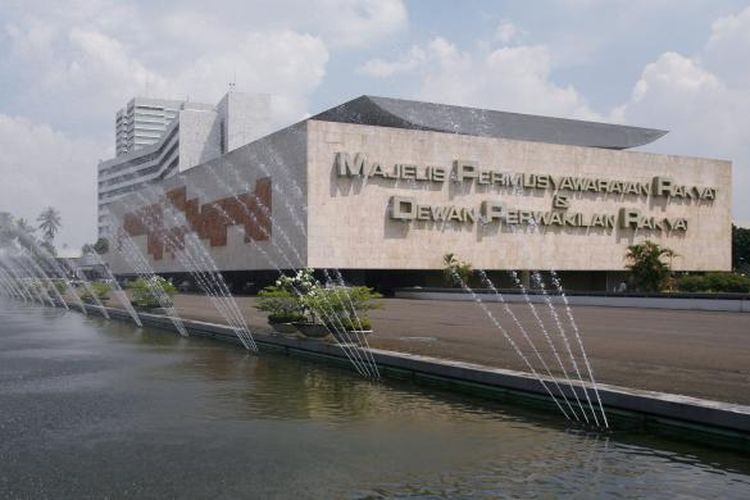 A side view of the Parliament Building in Jakarta
52 Officials in Indonesia's Parliament Test Positive for Covid-19
Concerns over the rising number of clusters in Jakarta and other provinces have risen to the top, as 52 officials at the Parliament or DPR building in the capital tested positive for Covid-19.
"12 of those [who tested positive for Covid-19] were legislators. The other 40 includes 22 civil servants, 11 expert staff, and seven security personnel and crew from the TV Parlemen channel," said Parliament Secretary General Indra Iskandar on Friday.
The discovery of the cluster forced Parliament to tighten precautionary measures.
"The number of people attending hearings in the Parliament building will be limited to 20-25 percent of its total capacity until the end of June," said Deputy Parliament Chairman Sufmi Dasco Ahmad, as quoted by the Antara state news agency. "This includes legislators, experts, and other staff."
The Gerindra Party parliamentarian said that legislators in Parliament's 11 commissions are not allowed to go on working visits in Indonesia or overseas.
Source:
https://nasional.kompas.com/read/2021/06/18/11451821/52-orang-di-lingkungan-dpr-positif-covid-19-12-di-antaranya-anggota-dpr.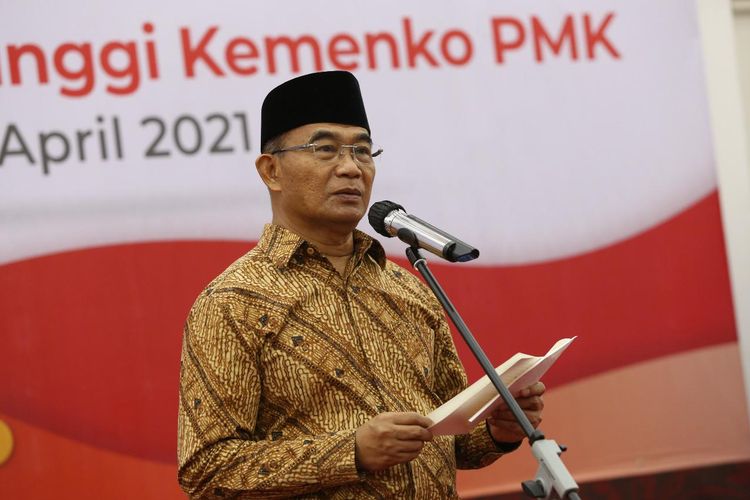 Indonesia's Coordinating Human Development and Culture Minister Muhadjir Effendy speaks during a meeting on Thursday, May 27, 2021.
Indonesia Phases Out Collective Leave for 2021 Year End Holidays
Indonesia has decided to overhaul its holiday schedule, following a Covid-19 surge that saw about 10 thousand new daily cases after the Islamic Eid al-Fitr or Idul Fitri holidays last May.
"The government has decided to phase out Christmas Eve from the collective leave for the Christmas and New Year's holidays," said Coordinating Minister for Human Development and Culture Muhadjir Efendy on Friday, June 18.
"We will also reschedule the 1443 Hijriah Islamic New Year holiday from Tuesday, August 10 to Wednesday, August 11. We will do the same with the birthday of the Prophet Muhammad SAW from October 19 to October 20."
Meanwhile, Indonesia's Covid-19 Task Force is considering a request to scrap long holidays such as Christmas and New Year's Day as well as Eid al-Fitr or Idul Fitri.
"Covid-19 cases often spike after long holidays, leading to higher mortality rates. Much of this is caused by the public's higher mobility," said Covid-19 Task force head for Behavioral Changes Sonny Harry B. Harmadi.
He warned his audience about India's mistakes in handling Covid-19, such as policies which tightly controlled coronavirus transmission, followed by an explosion of cases that occurred once regulations were relaxed.
Source:
https://go.kompas.com/read/2021/06/19/032508074/indonesia-phases-out-collective-leaves-for-2021-year-end-holidays?page=all#page2.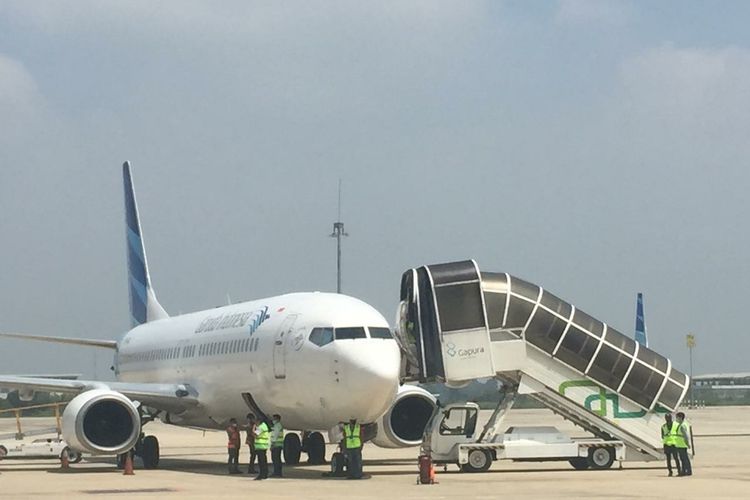 An image of Garuda Indonesia cargo flight in Kertajati, West Java dated on Tuesday, February 23, 2021.
Indonesian Stock Exchange Halts Trade in Garuda Indonesia Stocks
The Indonesian Stock Exchange or PT Bursa Efek Indonesia (BEI) has suspended trade in Indonesian flag carrier Garuda Indonesia's shares, after the embattled airline "delayed payment of Rp. 7.2 trillion [$500 million] in bonds," the BEI announced on Friday.
"[Garuda's inability to pay the bonds] indicated problems with their business operations," said BEI Head of Trading Operations Irvan Susandy and Head of Evaluation and Monitoring Unit Vera Florida.
"Therefore, the BEI decided to halt securities trading in Garuda Indonesia stocks, effective on June 18 until further notice."
BEI further explained that Garuda Indonesia has deferred payment of bonds, which were due on June 3, to June 17, 2021, due to a 14 day grace period.
Prior to its suspension on Thursday, Garuda's stocks were sold at Rp. 222 per share, while the transactions are worth Rp. 4.53 billion ($312,640.18) from the 20.29 million stocks that were bought and sold.
Garuda Indonesia's is weighed down with nearly Rp. 70 trillion ($5 billion) debt from corruption and mismanagement. Another issues is the fallout from the Covid-19 pandemic, such as travel restrictions, as well as the decreasing number of passengers numbers and destinations.
Source:
https://go.kompas.com/read/2021/06/19/072935074/indonesian-stock-exchange-halts-trade-in-garuda-indonesia-stocks?page=all#page2.
Dapatkan update berita pilihan dan breaking news setiap hari dari Kompas.com. Mari bergabung di Grup Telegram "Kompas.com News Update", caranya klik link https://t.me/kompascomupdate, kemudian join. Anda harus install aplikasi Telegram terlebih dulu di ponsel.