JAKARTA, KOMPAS.com – 52 legislators and other officials in the Parliament building in Jakarta hava tested positive for Covid-19. The discovery of the cluster limited the number of legislators and supporting staff to 25 percent of the building's capacity.
The government plans to further reduce collective leave, amid fears of a surge in Covid-19 cases such as those in the recent Eid al-Fitr or Idul Fitri holidays, as well as Christmas and New Year's holidays at the end of 2020.
The Indonesian Stock Exchange or BEI has halted trade in Garuda Indonesia's stocks, after the national flag carrier was unable to pay Rp. 7.2 trillion ($500 million) in bonds. This and more on Indonesia Highlights: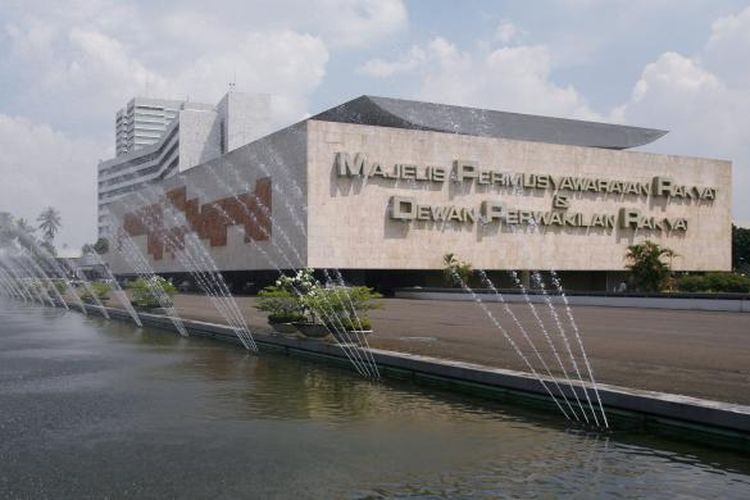 A side view of the Parliament Building in Jakarta
52 Officials in Indonesia's Parliament Test Positive for Covid-19
Concerns over the rising number of clusters in Jakarta and other provinces have risen to the top, as 52 officials at the Parliament or DPR building in the capital tested positive for Covid-19.
"12 of those [who tested positive for Covid-19] were legislators. The other 40 includes 22 civil servants, 11 expert staff, and seven security personnel and crew from the TV Parlemen channel," said Parliament Secretary General Indra Iskandar on Friday.
The discovery of the cluster forced Parliament to tighten precautionary measures.
"The number of people attending hearings in the Parliament building will be limited to 20-25 percent of its total capacity until the end of June," said Deputy Parliament Chairman Sufmi Dasco Ahmad, as quoted by the Antara state news agency. "This includes legislators, experts, and other staff."
The Gerindra Party parliamentarian said that legislators in Parliament's 11 commissions are not allowed to go on working visits in Indonesia or overseas.
Source: