KOMPAS.com - An AI arms race is already underway. That's the blunt warning from Germany's foreign minister, Heiko Maas.
"We're right in the middle of it. That's the reality we have to deal with," Maas told DW, speaking in a new DW documentary, "Future Wars — and How to Prevent Them." It's a reality at the heart of the struggle for supremacy between the world's greatest powers.
"This is a race that cuts across the military and the civilian fields," said Amandeep Singh Gill, former chair of the United Nations group of governmental experts on lethal autonomous weapons. "This is a multi-trillion dollar question."
Great powers pile in
This is apparent in a recent report from the United States' National Security Commission on Artificial Intelligence.
It speaks of a "new warfighting paradigm" pitting "algorithms against algorithms," and urges massive investments "to continuously out-innovate potential adversaries."
Also read: Indonesia Highlights: 81 Rohingya Refugees Stranded in Indonesia's Aceh Province | Jakarta's Deputy Governor Takes Cautious Approach to Face-to-Face Classes | Surveillance Cameras Catch Sight of Mysterious Lights and Booms Over Banyuwangi, East Java
And you can see it in China's latest five-year plan, which places AI at the center of a relentless ramp-up in research and development, while the People's Liberation Army girds for a future of what it calls "intelligentized warfare."
As Russian President Vladimir Putin put it as early as 2017, "whoever becomes the leader in this sphere will become the ruler of the world."
But it's not only great powers piling in. Much further down the pecking order of global power, this new era is a battle-tested reality.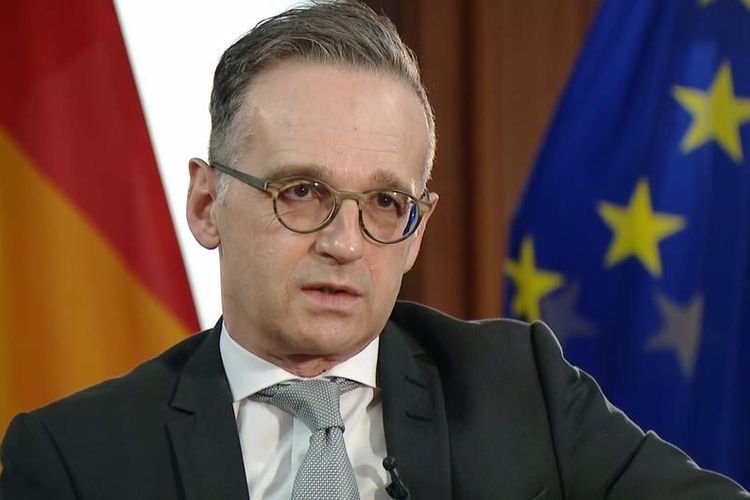 German Foreign Minister Heiko Maas: 'We have to forge international treaties on new weapons technologies'