JAKARTA, KOMPAS.com – Indonesian Minister for State Owned Enterprises Erick Thohir might win kudos for overhauling state-owned companies.
These included his purge of Indonesian pharmaceutical company Kimia Farma's top brass over a Covid-19 rapid test kit scandal last April.
Yet the former Inter Milan boss raised eyebrows when he appointed Abdi Negara Nurdin aka Abdee Negara or Abdee Slank, the lead guitarist of Indonesian rock band Slank, as an Independent Commissioner of state-owned telecommunications company Telkom Indonesia.
Erick slated the 52 year-old into Telkom's board to serve under former Minister of Research and Technology Bambang Brodjonegoro, who was named Telkom's President-Director.
Also read: Indonesian Minister for State Enterprises Shakes Up Kimia Farma Board
Abdee will serve alongside fellow Independent Commissioner Bono Daru Adji, as well as new Telkom Commissioner Isa Rachmatarwata and Arya Sinulingga.
The incoming management replaced outgoing Telkom President-Director Rhenald Kasali, Independent Commissioners Marsudi Wahyu Kisworo and Chandra Arie Setiawan, as well as Commissioners Alex Denni and Ahmad Fikri Assegaf last Friday.
The backlash against the musical outsider came almost immediately.
Parliamentarian Amin Ak from the opposition Social Justice Party or PKS did not mince words over Abdee's appointment.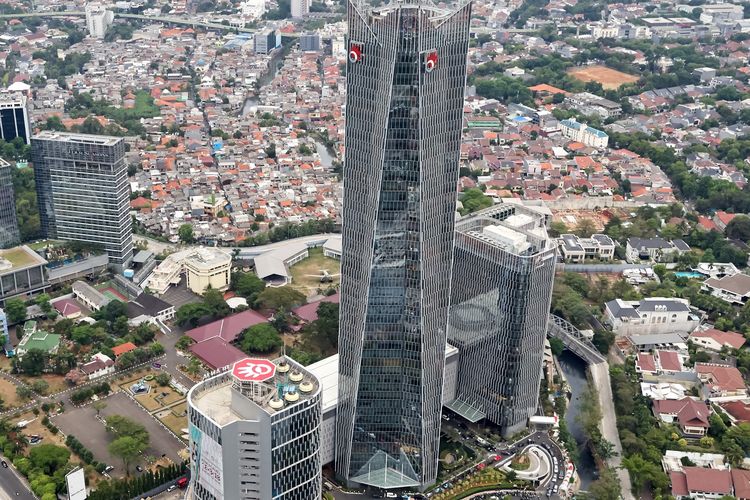 Telkom Indonesia headquarters in Jakarta
"[Erick Thohir's] consideration in appointing [Abdee] was more about his contribution to President Jokowi's successful presidential runs [in 2014 and 2019]," he said.