JAKARTA, KOMPAS.com - Indonesia is targeting to develop the country's literacy culture to at least 71.04 percent of the country's people by 2024.The government is developing a roadmap prepared by ministries, agencies and academics, to reach this target.
Coordinating Ministry for Human Development and Culture Assistant Deputy for Mental Revolution, Cultural Advancement and Sports Achievement Nyoman Shuida said the map "is designed to be a blueprint for the program in government and non-government instutions."
"Indonesia's literacy culture is still undeveloped. It has been making progress, but a number of indicators showed that it is still short of the target," Nyoman said in the Ministry's website on Friday, May 21.
He pointed out that literacy culture has at least three indicators, namely ability to read, internet access, and rate of visits to libraries or community reading parks.
Also read: Indonesian University Students Create Cold Lava Floods Warning System
"Literary culture is more than just the ability to read. It also about using what has been read to to think critically," added Nyoman.
Coordinating Ministry for Human Development and Culture Assistant Deputy for Literacy, Innovation and Creativity Jazziray Hartoyothe, said that the literacy culture roadmap has already been made.
"The literary culture roadmap will be developed by involving shareholders such as the central government and provincial administrations, academics, the public and other parties. Once the roadmap is developed, hopefully we could can synchronize the program's development."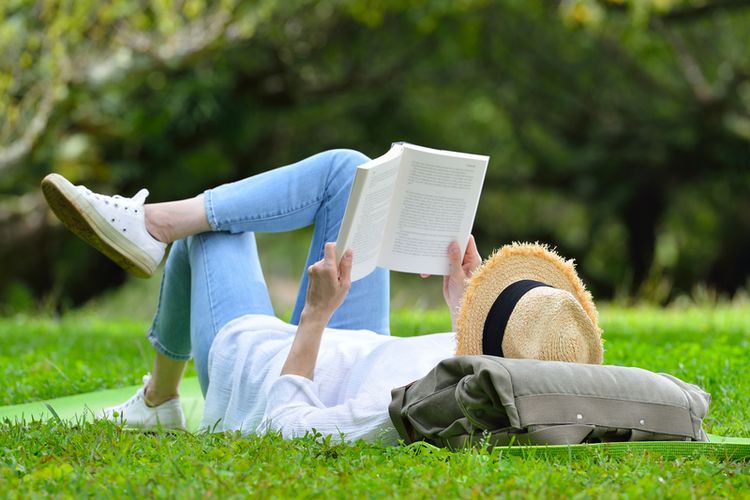 Reading in the park
There are several things that become the point of emphasis on improving literacy culture, including the legal basis for policies, the problem of book collection availability and the number of libraries and librarians.
"The road map focuses on the National Literacy Movement. It includes the School Literacy Movement, the Community Literacy Movement and the Environmental Literacy Movement," Jazziray said.