KOMPAS.com - Volcanic activity remains a constant danger in Indonesia, not least on Mount Merapi, the country's most active volcano.
The mountain's 2010 eruptions, which was one of the most destructive in recent years as it killed more than 350 people and displaced over 350 thousand others, still cast a shadow on those who live below its slopes.
While hot clouds and lava are the best known hazards of any volcanic eruption, cold lava floods are an equally dangerous, yet frequently overlooked danger.
Formed from volcanic ash and rock spewed out of the mountain mixed with rainwater, cold lava can be a threat because of its sand and rock texture, making it similar to wet cement.
Also read: Floods, Landslides Strike Indonesia's Tourist Destination in North Sumatra
But three Yogyakarta State University (UNY) students from its Faculty of Mechatronics Engineering, Riza Atika, Anung Endra Raditya and Rohsan Nur Marjianto, were determined to tackle this phenomenon.
The trio did so by creating an early warning system for cold lava floods, based on a concept fron the Internet of Things (IoT).
"Our tool uses a more durable float mechanical sensor than the ultrasonic sensors on tools currently in use," explained Riza. "The IoT based systems are integrated with loudspeakers at houses of worship, so as to alert more people to be evacuated to safer locales."
Riza added that the tool is cheap and efficient, making it affordable for all segments of society.
"Based on the Internet of Things, this cold lava flood early warning tool can be connected easily to phones and computers via the internet. As such, it will create data interconnection," said Riza, as quoted from the UNY website on Friday, May 14.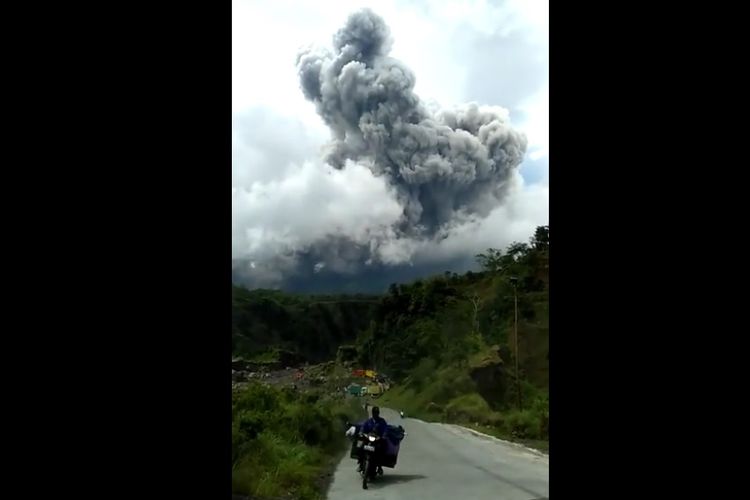 Mount Merapi emits hot clouds on Wednesday (27/1/2021)