JAKARTA, KOMPAS.com – Police in Jakarta kept the peace during May Day demonstrations by labor organizations, as they arrested individuals intent on stirring up the occasion
The Indonesian Chamber of Commerce and Investment is set to introduce the Gotong Royong Vaccine Drive, less than a week before its official start on May 11.
And officials at Soekarno-Hatta International Airport drew up extra procedures to ensure that travelers from overseas get quarantined, after a number of inbound Indonesian and Indian nationals evaded quarantine. This and more on Indonesia Highlights: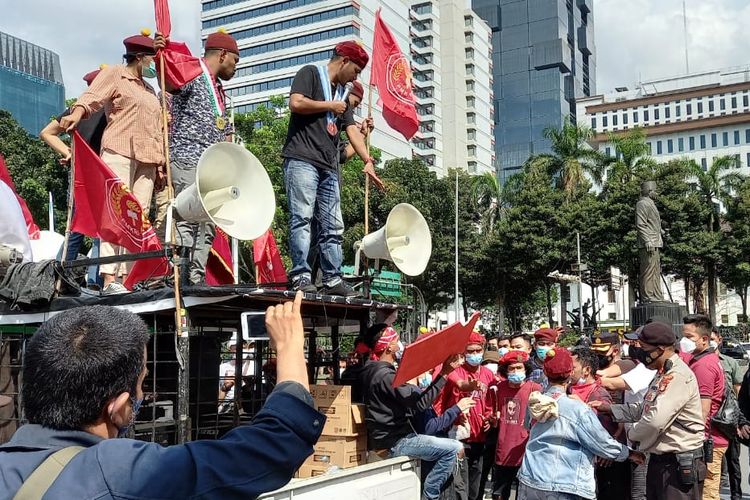 PMKRI student protesters clash with police on May Day protests on Saturday (1/5/2021).
Jakarta Police Arrest Dozens in May Day Protests
The Jakarta Metropolitan Police has nabbed dozens of demonstrations during May Day protests in the capital on Saturday, May 1, which largely went peacefully.
Jakarta Metropolitan Police Spokesman Grand Police Commissioner Yusri Yunus said the detainees included 22 alleged members of the Anarko group.
"We strongly suspect the detainees are Anarko members, which are known to stir up trouble. We detained them before they can join the laborers. of detaining them first." Yusri added that another 15 people were nabbed in front of the US Embassy after they did not have permit to hold protests.
The Central Jakarta Police Department also arrested 30 students from the Indonesian Catholic Students Association during the protests. "We arrested the students for disrupting traffic," said Central Jakarta Police Department chief Police Commissioner Attendant Setyo Koes Harianto.
"They were planning to cause more unrest by burning a tire, which [the police] managed to confiscate in time." The labor protesters spoke out against the Omnibus Jobs Creation Law, which was passed in October 2020 amid great controversy.
Source:
https://megapolitan.kompas.com/read/2021/05/01/18123241/22-anggota-anarko-diamankan-polisi-ada-indikasi-kerusuhan.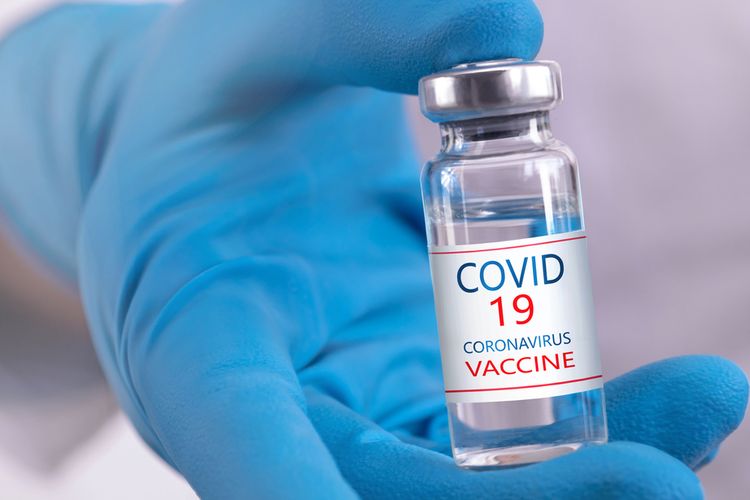 An illustration of Covid-19 vaccine.
Indonesian Chamber of Commerce [Kadin] to Introduce Gotong Royong Vaccine Program
The Indonesian Chamber of Commerce and Investment [Kadin] is set to orientate the public on the Gotong Royong vaccination drive.
"We will introduce the Gotong Royong [vaccination drive] next Tuesday, May 4, less than a week after the vaccinations are expected to start on May 9," said Kadin chairman Rosan Roeslani on Saturday.
"We will orientate bigger companies, before introducing the program to Micro, Small and Medium Enterprises. We will also open a vaccine program for the latter."