BANGKA, KOMPAS.com – Indonesia's idyllic Bangka Belitung province is set to go where no Indonesian province has gone before, as American energy company PT Thorcon International Pte Ltd expressed their interest to build a nuclear power plant [PLTN] there.
Thorcon CEO David Devanney announced that the company is currently exploring the possibility of building the nuclear power plant in the province, which he said will have a technological edge over any installation of its kind in Indonesia.
"The nuclear power plant will be powered by renewable energy that is powered by rare earth metals," said Devanney. "The latter are light minerals that, if processed, can yield uranium and thorium to meet Indonesia's energy needs."
He assured that the nuclear power station will be secure and cost efficient compared with those made of conventional technologies.
Also read: Indonesia Plans to Develop Nuclear Power to Generate Electricity
"The Thorcon Molten Salt Reactor [Thorcon MSR] is a fourth generation that is designed to use fuels that are cooled by liquid salts," Devanney pointed out during a meeting with Bangka Belitung governor Erzaldi Rosman on Tuesday.
"The power plant operates at high temperatures with pressures approaching those of the atmosphere, making it not only safe, but able to reduce global warming."
He assured that the safety measures are marked by lower operational pressures that could mitigate any potential disaster.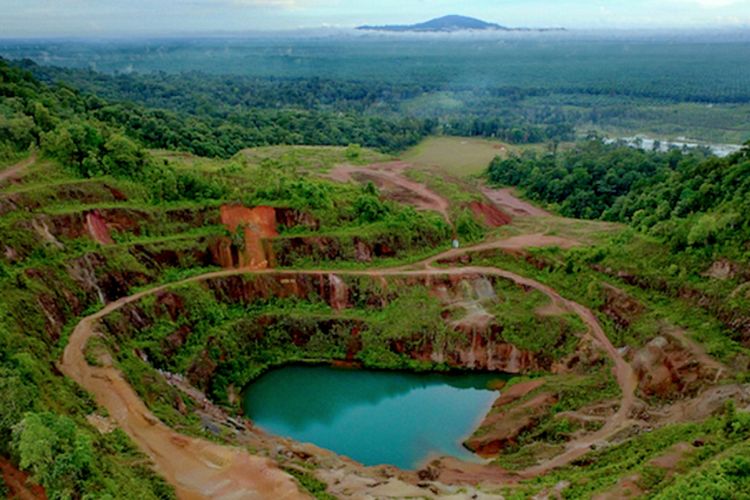 A disused tin mine in Bangka Belitung province
Safety first
"If a Thorcon reactor ever gets into meltdown, radionuclides will not get into the atmosphere so quickly because its operational pressures are equivalent to those of the atmosphere," Devanney added.