JAKARTA, KOMPAS.com – The Food and Drug Agency or BPOM has moved to disassociate itself from the development of the homegrown Nusantara vaccine, as tests for the treatment went on a month after the Agency did not recommend it for further stages.
Indonesian flag carrier Garuda Indonesia balked at transporting smartphones made by Chinese manufacturer Vivo, after a consignment of the phones caught fire in the holds of a cargo plane in Hong Kong.
Carrion flowers, like their close cousins the Rafflesia Arnoldi, are expected to bloom and die, a cycle seemingly justified by their foul, deathlike stench. Yet one flower defied the odds after it grew fruits, even as it is seemingly on its last legs. All this and more on Indonesia Highlights: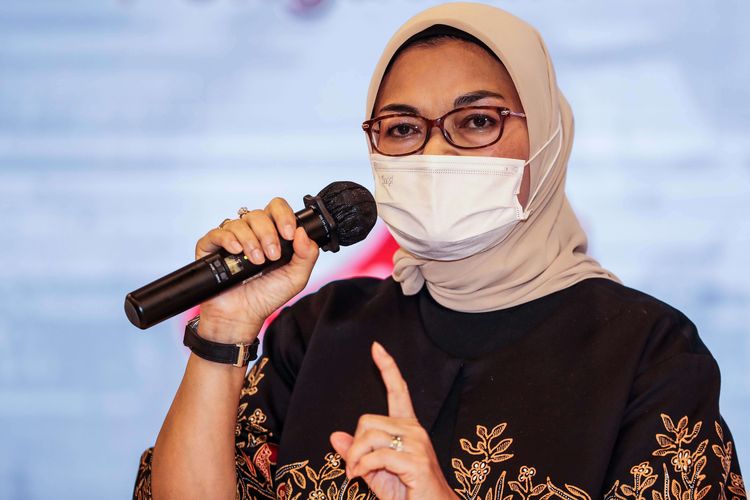 BPOM head Penny Lukito
BPOM Disavows Clinical Tests of Homegrown Covid-19 Vaccine
Indonesia's Food and Drug Agency or BPOM has disavowed the trial run of the Nusantara vaccine developed by former Minister of Health Terawan Agus Putranto, after the tests have been carried out on parliamentarians at the Gatot Soebroto Army Hospital in Jakarta.
"The [Nusantara] vaccine tests have nothing to do with BPOM's procedures to determine if it is suitable for mass production," explained BPOM head Penny Lukito of the tests, one of whose volunteers is deputy parliament [DPR] chairman Sufmi Dasco Ahmad.
"Since it is carried out in a hospital, any risks the tests entailed will be the responsibility of the medical staff at [Gatot Soebroto Hospital]. We just hope that the tests done on the Nusantara vaccine will not mislead the public into thinking it is a new, mass produced vaccine."
Aside from legislators, controversial personages such as former general Gatot Nurmantyo and tycoon Aburizal Bakrie endorsed the vaccine, which its creator Terawan assured is based on his research of dendritic cells.
BPOM decided to halt testing of the Nusantara vaccine at the second and third clinical stages last month, after it determined that the vaccine does not meet ethical standards on good clinical practice, as well as discrepancies of data on its efficacy.
Source: