YOGYAKARTA, KOMPAS.com - As Indonesian provinces go, the Special Region of Yogyakarta is not only blessed with great traditional food, of which gudeg is the best known, but also many gelato shops offering a variety of unique, contemporary flavors.
At first glance, gelato is similar to ice cream. The difference is in gelato's denser, yet softer texture compared to ice cream, because of its higher dairy content.
Regardless of the technicalities, Yogyakarta's gelato can make one believe they are in Rome or Florence. Here are the best places to get gelato scoops in Yogyakarta, as summarized by Kompas.com.
1. Tempo Gelato
Tempo Gelato is one of the most famous gelato shops in Yogyakarta. Visiting there, you will be treated to a old-time atmosphere with touches of industrial and vintage interior styles.
The place also provides lots of cute spots that can serve as striking photo backgrounds for social media postings.
Tempo Gelato offers about 30 flavors of gelato and sorbet available in store, ranging from classic to unique, one of a kind flavors.
Also read: 8 Indonesian Nostalgia Evoking Sweets
They include caramel, nutella, mint, matcha, ginger, strawberry, coffee, coconut choco, white peach, lollipop, and basil. There are also offers various types of sorbet, that differ in their tangier taste.
There are several Tempo Gelato branches in Yogyakarta, such as Jalan Prawirotaman, Jalan Kaliurang, as well as Tamansiswa.The price ranges from Rp. 20,000-Rp. 115,000 ($1.37-$7.88).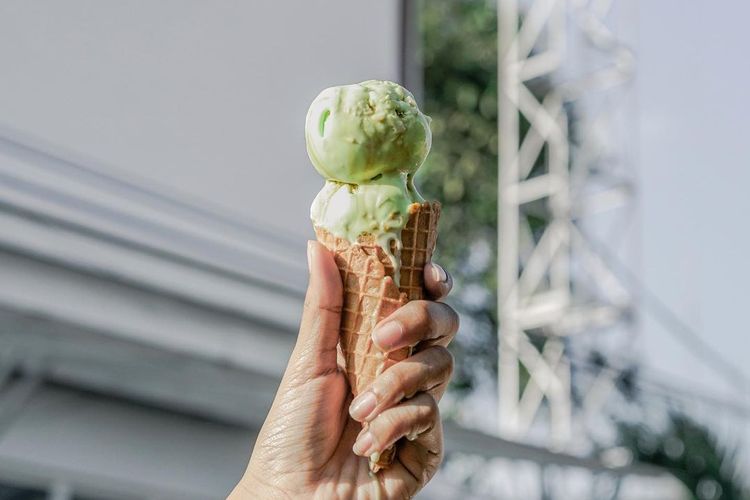 Milk by Artemy gelato in Yogyakarta.