JAKARTA, KOMPAS.com – Indonesia's fight against Covid-19 has taken another turn, after the Ministry of Health announced that the N439K strain of the pandemic have been traced in the country since November 2020.
Papuan insurgents have taken a New Zealand-born pilot of the Susi Air charter airline, as well as three passengers hostage, in a hostage crisis lasting a little more than two hours. The standoff ended bloodlessly, unlike most encounters between the insurgents and Indonesian forces.
And police in the city of South Tangerang, Banten province, are investigating the murders of a German national and his wife. Read on for more on these stories, as curated by our editors: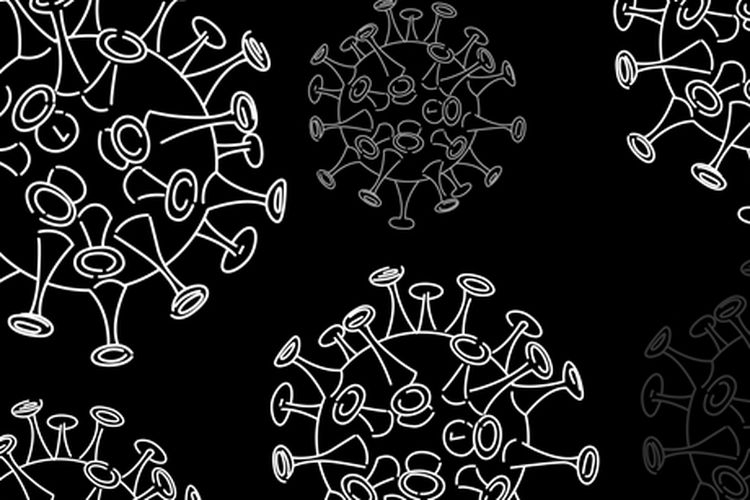 Covid-19 illustration
N439K Coronavirus Strain Found in Indonesia Since November 2020
The Indonesian Ministry of Health has announced that the N439K strain of the coronavirus has already been detected in Indonesia, months before the Indonesian Medical Association brought the mutation to the public's attention earlier this week.
"The N439K coronavirus mutation has been detected in Indonesia since November 2020. We have reported this to the Global Initiative on Sharing All Influenza Data (GISAID)," said the Ministry's Director for the Prevention and Control of Infectious Diseases Siti Nadia Tarmizi on Saturday.
She did not say how many N439K cases were found in the country then or since. Nadia added that medical experts in Indonesia, the World Health Organization [WHO] and elsewhere around the world are still studying the mutation.
Indonesian molecular biology expert Ahmad Utomo warned that dealing with or containing the N439K strain, which was first detected in Scotland and spread to over 30 countries since, is more challenging than the Sars CoV-2 strain originating in Wuhan, China.
"The N439K mutation is more contagious and so will lead to a higher number of cases, and is possibly more resistant to the antibodies from the Covid-19 vaccines that are currently available," said Ahmad. "This makes the government's need to trace [N439K cases] even more imperative."
The N439K strain is one of two divergent mutations of Covid-19, along with the B.1.1.7 strain, that was found in Indonesia.
The the Ministry of Health urged the constant use of health protocols such as washing hands with soap, wearing masks, and maintaining social distancing to guard against the coronavirus strains.
Source:
https://nasional.kompas.com/read/2021/03/13/18410911/kemenkes-varian-virus-corona-n439k-terdeteksi-di-indonesia-sejak-november?page=all#page2.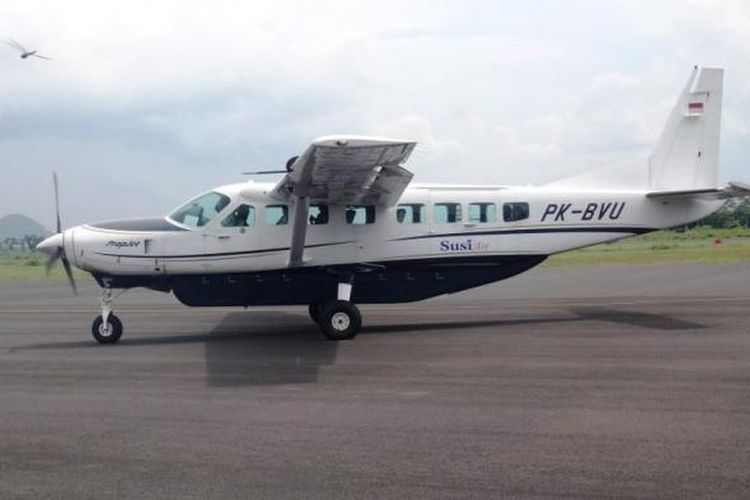 A PK-BVU plane flown by Susi Air
Papuan Insurgents Hold Regional Airline Pilot and Crew Hostage
Insurgents or so-called 'Armed Criminal Groups' [KKB] in the Indonesian province of Papua has taken the pilot and three passengers of the Susi Air charter airline in the Puncak regency on Friday.
The Papua Regional Police said the crisis occurred shortly after the Susi Air PK BVU turboprop plane from Timika's Mozes Kilangin airport landed at Puncak regency's Wangbe airfield.
"The plane was flown by New Zealand national John Terrence Hellyer. It was carrying three passengers," said Papua Regional Police spokesman Police Grand Commissioner Ahmad Musthofa Kamal on Saturday.
"30 KKB insurgents suddenly stormed the plane after it landed at 5:40 am. They held Hellyer and his passengers at gunpoint for over two hours, until one of the passengers talked their captors into releasing them, unharmed, more than two hours later at 8 am."
Indonesian military spokesman Colonel CZI IGN Suriastawa confirmed that the incident took place. "The taking of hostages shows that [the Papuan insurgency] is far from over, though no one was hurt" he said. "[The military] is working closely with the police to suppress the KKB."
The Papuan insurgency is particularly intense in the regencies of Puncak and Intan Jaya. The conflict has killed dozens of insurgents, Indonesian soldiers and policemen, as well as Papuan civilians, since it flared up in December 2019.
Source:
https://nasional.kompas.com/read/2021/03/13/21050371/polda-papua-ungkap-kronologi-penyanderaan-pilot-dan-penumpang-susi-air?page=all#page2.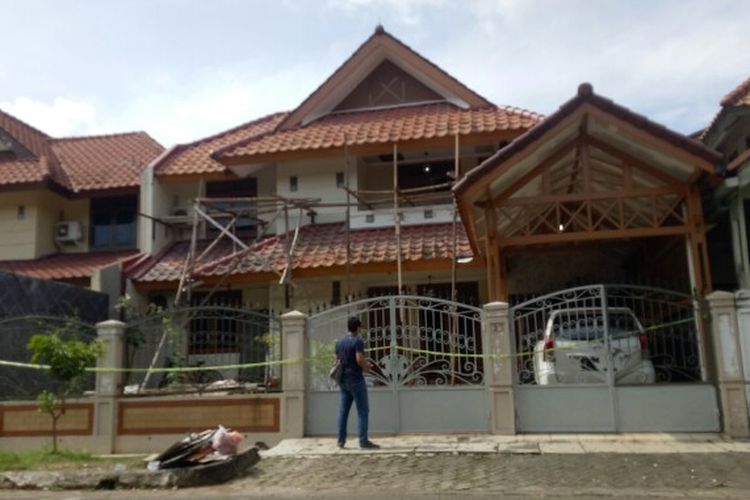 The house in Giri Loka housing complex in the BSD housing development in Serpong, South Tangerang, where a German citizen and his Indonesian wife were found murdered on Saturday, (13/3/2021)
Police in South Tangerang Investigate Murders of German Citizen and His Indonesian Wife
Police in South Tangerang, Banten Province are investigating the murders of a German national and his Indonesian wife at their house in Giri Loka housing complex, a part of the BSD housing development in the Serpong area, after the couple was found dead on Saturday, March 13.
"The couple's housekeeper found them dead at midnight, then informed security at the housing complex" said South Tangerang Police Criminal Investigation Directorate chief Police Commissioner Attendant Angga Surya.
"She also confirmed that the couple received guests on Friday evening, hours before their deaths."
He added that the security officer, who was identified as Lukman Hakim found the couple, who was identified as K and NM, hacked to death.
"We confirmed Lukman's findings, as an ax was found at the scene of the crime. We are also examining a lighter shaped like a gun, as evidence."
However, Angga noted that there are no signs of struggle. He added that the police "have notified the German Embassy officials about the murder investigation, as K was a German citizen," he said.
"We have also identified the suspect and have launched a manhunt for him." However, he provided no further details.
Source:
https://megapolitan.kompas.com/read/2021/03/13/17031111/satu-korban-pembunuhan-di-bsd-warga-jerman-polisi-koordinasi-dengan-pihak?page=all#page2.
Dapatkan update berita pilihan dan breaking news setiap hari dari Kompas.com. Mari bergabung di Grup Telegram "Kompas.com News Update", caranya klik link https://t.me/kompascomupdate, kemudian join. Anda harus install aplikasi Telegram terlebih dulu di ponsel.