JAKARTA, KOMPAS.com – Indonesia is set to take Islamic economics to another level after Syariah banking, as the government plans to create more Halal Industrial Zones [KIH].
Vice President Ma'ruf Amin said the KIH is a vital component in the development of the Islamic economic sector in Indonesia.
"The KIH will help add the halal value chain in Islamic economics, along with Syariah finances in Indonesia," the former Majelis Ulama Indonesia [MUI] cleric said at the opening of the Nahdlatul Ulama University's Center for Sharia Finance and Digital Economy in Yogyakarta on Friday.
Also read: Indonesia Embraces Full-Fledged Sharia Financial Ecosystem, Says VP
"The development of the halal value chain is currently one of the biggest challenges in developing an [Islamic] economy as well as Syariah finances in Indonesia. We hope that creating more Halal Industrial Zones nationwide will be the solution to this challenge."
Ma'ruf urged the development of an efficient halal industry by building up a halal ecosystem that can be integrated with the Indonesian economy, starting from input, production, distribution, marketing all the way to consumers.
"The policies that we are enacting included economic policies to strengthen Syariah based or halal Micro, Small and Medium Enterprises through the Jobs Creation law as well as Bank Syariah Indonesia [BSI]," the Vice-President added.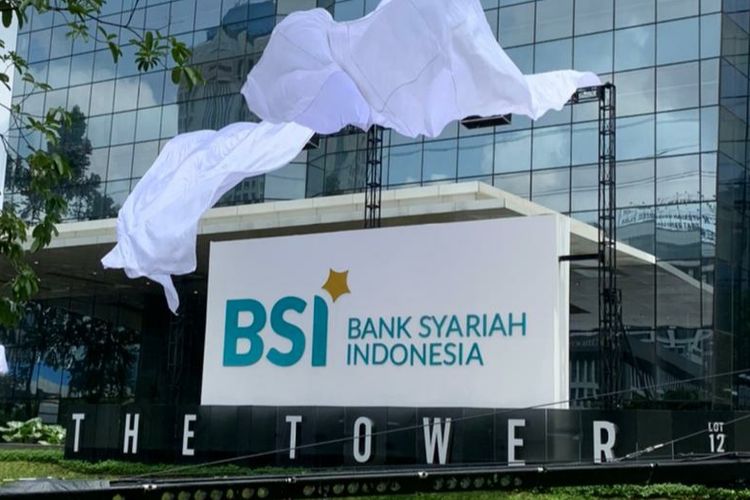 The logo of Bank Syariah Indonesia (BSI)
Also read: Indonesian VP Urges Islamic Boarding School Students to Help in Economic Development
"We will also encourage public participation to develop a Syariah based economy." But Ma'ruf acknowledged that much needs to be done. "Syariah economics and finances [in Indonesia] still faces a number of challenges. These include digitalization and developing human resources."
Earlier this month, Ma'ruf said the development of the KIH still needs to fill products and build up a an information management system. He hoped that the KIH "can be a one stop-service for halal goods and services."