PADANG, KOMPAS.com – Search and Rescue [SAR] personnel in the Indonesian province of West Sumatra have rescued a 14-year old teenager who fell in the crater of Mount Marapi [not to be confused with Mount Merapi on Java], following a round the clock rescue effort last weekend.
The head of the SAR team in the nearby district of Limapuluh Kota, Robi Saputra, announced that rescuers found Ramzi safe in the evening of Sunday, February 28, hours after the incident. "Ramzi was found with bruises on his head and open wounds on his feet," he said to Kompas.com.
Also read: Volcanoes and Earthquakes: the Pacific Ring of Fire
"His injuries are consistent with reports from the observation post or OP on Mount Marapi that Ramzi's legs got caught on rocks on the crater wall. While the mishap saved his life, his fellow climbers also contributed by spotting him and reporting Ramzi's position."
Robi added that Ramzi was then rushed to the Yarsi hospital in Padang Panjang regency near Mount Marapi. He believed that the conditions contributed to the accident.
"We assumed that he fell in because of fatigue and poor visibility due to heavy fog [on the mountain]," he asserted. "We are concerned [that Ramzi] might breathe some toxic gases in the crater. This prompted us to take action as the gases are potentially lethal to humans."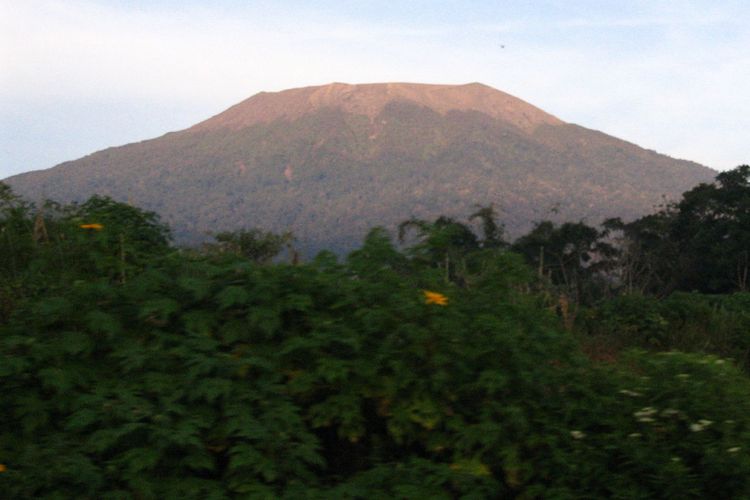 Mount Marapi in West Sumatra
Also read: Indonesia's Mount Merapi Continuously Spews Hot Clouds and Ash
Robi said Ramzi's ordeal capped off a weekend gone bad for the teenager, who set out to climb Mount Marapi with his friends last Friday.
Mount Marapi is one of Sumatra's most active volcanoes, and last erupted in 2017 in an eruption that featured bursts of volcanic activity 19 times.
The 2,819 meter mountain has been a draw for mountaineers and climbers throughout Indonesia, despite its potential dangers. Indonesia sits on the Indo-Pacific Ring of Fire, a geographical region known for its vulnerability to volcanoes and earthquakes.
(Writer: Perdana Putra, Padang Contributor | Editors: Farid Assifa, Khairina)
Sources:
https://regional.kompas.com/read/2021/03/01/082307278/tersangkut-di-dinding-kawah-gunung-marapi-pendaki-ditemukan-selamat-dan.
https://regional.kompas.com/read/2021/02/28/160711678/seorang-pendaki-gunung-marapi-terjatuh-ke-kawah-diduga-kelelahan-tersangkut.
Dapatkan update berita pilihan dan breaking news setiap hari dari Kompas.com. Mari bergabung di Grup Telegram "Kompas.com News Update", caranya klik link https://t.me/kompascomupdate, kemudian join. Anda harus install aplikasi Telegram terlebih dulu di ponsel.