JAKARTA, KOMPAS.com – The government has deployed an elite team from the National Police's Mobile Brigade Corps, or Brimob, to pursue Islamic State linked terrorists behind a sectarian-charged attack in Central Sulawesi's Sigi Regency on Friday, 27 November.
Known as the Tinombala Task Force, the 100-strong select team will jointly work with police and military units in the area in their pursuit of the militants.
"The Tinombala Task Force has launched a manhunt against terrorists who brutally killed a Christian family of four at the village of Lemban Tongoa on Friday, 27 November," said Coordinating Minister for Political, Legal and Security Affairs Mahfud MD on Sunday, 29 November.
Also read: Two Suspected Terrorists Killed in Indonesia's Palu Gun Battle
"We suspect that they are militants from the East Indonesia Mujahidin [MIT] group led by Ali Kalora, who remains at large. As we speak, the Task Force is attempting to isolate [the MIT] and are surrounding their alleged hideouts."
Mahfud also condemned the attack, and expressed his condolences to the victims and their loved ones. He also appealed for calm among religious leaders.
Indonesian National Police spokesman Brigadier General Awi Setiyono reiterated Mahfud.
"Five witnesses to the incident said 10 armed, unidentified men carried out the attack. We were able to deduce MIT's involvement, after witnesses pointed out the perpetrators in a wanted list of police militants," he said.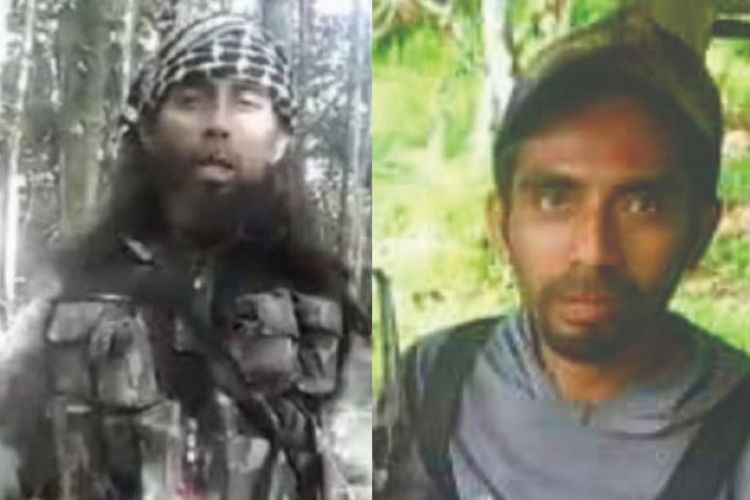 MIT terrorist group leader Ali Kalora, the alleged mastermind of the Sigi incident and other attacks
Also read: Antiterror Squad Arrests Wife of Terrorist Leader in Indonesia's Central Sulawesi
"They also burned seven houses in the village and forced dozens of villagers to flee to the nearby forest."
Meanwhile, the Nahdlatul Ulama [NU], one of Indonesia's major Muslim organizations, appealed for calm in the wake of the attack. "Any violent actions that injures others cannot be justified, no matter the motive," said NU spokesman Robikin Emhas.
"The police must move quickly to solve this crime, apprehend those responsible and determine their motives, then bring them to court." Robikin reminded all parties of their common humanity and urged tolerance and mutual respect.
He highlighted the long-running sectarian conflict in Central Sulawesi, particularly its Poso Regency and the provincial capital Palu, and noted that "our descendants deserve to inherit our positive energy, not historical wounds and grievances passed from generation to generation."
The government brokered a series of truces against the warring sides, most notably the Malino I peace deal in 2001 by then Coordinating Minister Jusuf Kalla.
(Writers: Achmad Nasrudin Yahya, Irfan Kamil | Editor: Kristian Erdianto)
Source:
https://nasional.kompas.com/read/2020/11/29/15040561/kerahkan-satgas-tinombala-pemerintah-pastikan-tindak-tegas-pelaku-teror-di?page=all#page2.
https://nasional.kompas.com/read/2020/11/29/14375981/pasca-aksi-teror-di-sigi-pbnu-minta-masyarakat-jangan-terprovokasi?page=all#page2.
Dapatkan update berita pilihan dan breaking news setiap hari dari Kompas.com. Mari bergabung di Grup Telegram "Kompas.com News Update", caranya klik link https://t.me/kompascomupdate, kemudian join. Anda harus install aplikasi Telegram terlebih dulu di ponsel.