JAKARTA, KOMPAS.com – If you live in Indonesia's capital city, then you probably know that the best 'Pempek' in Jakarta is from Pempek Megaria.
This popular Jakarta food eatery may be small in size, but the flavors of their Pempek are mighty hence why the owner, Rudi, has successfully kept customers returning since it first opened in 1989.
Pempek is a traditional Indonesian fish cake and is located in the Megaria district of the city, giving it its namesake.
"I used to regularly pass by this area, but back in the day, the building did not look like what it is today. Then I saw an empty stall and decided to start selling the fishcakes."
Read also: Which Soto Betawi Resto in Jakarta Counts Among Its Customers Jokowi?
Rudi started the business with no experience in the food business, but because he comes from Palembang, the home of Indonesian fishcakes, he made the decision to begin selling food from South Sumatra.
When it came to choosing a location, Rudi trusted his gut instinct and chose Jalan Diponegoro which is in the Megaria district and has remained there ever since.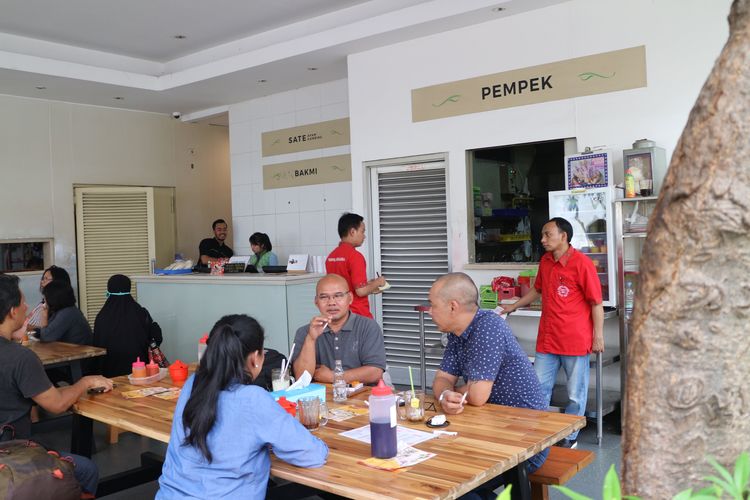 31 Years Strong
In the early days of starting his Jakarta food business, Rudi never imagined that his venture would achieve longstanding success.
The Pempek Megaria owner believes that loyal customers keep coming back because of the affordable price which he has maintained throughout the years.