JAKARTA, KOMPAS.com – Indonesia might get a break in its uphill struggle against Covid-19, after Indonesian officials highlighted the use of the anti-parasite drug Ivermectin as a potential treatment for the coronavirus.
Presidential Chief of Staff Moeldoko are among the leading proponents of the medication, as based on its successful use in 33 countries.
"According to the Front Line Covid-19 Critical Care [FLCCC] Alliance [NGO], countries like Brazil, Japan and India have effectively used Ivermectin to overcome their Covid-19 crisis," said the former Indonesian Armed Forces commander.
Also read: Indonesian Medical Association Urges Govt. to Close Borders Temporarily Over Covid Variants
"The use of he Covid-19 pandemic in Indonesia is currently at a critical phase, as the number of cases from the new Delta strain of the coronavirus increased. This is reflected by rising bed occupancy rates [BOR] in Covid-19 emergency hospitals around the country."
He added that the dire situation from the pandemic entailed finding out-of-the box solutions, among them the use of Ivermectin to treat Covid-19.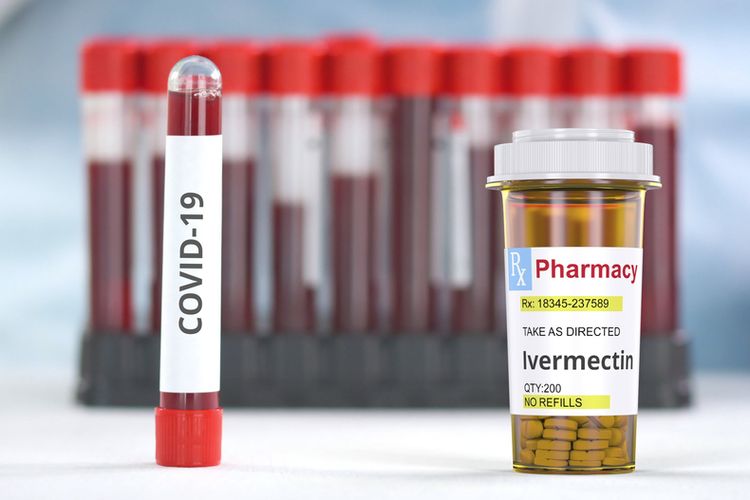 Doses of Ivermectin
An American Journal of Therapeutics study involving 3,406 volunteers in 15 clinical groups have found that Ivermectin has a 95 percent effectiveness rate in treating Covid-19.
The British Ivermectin Recommendation Development (BIRD) Group research of 24 clinical tests in 15 countries, among them Peru, Mexico, to Slovakia is just as promising, as it was shown to reduce the number of deaths among Covid-19 cases.
Data from the Indonesian Farmers Association or HKTI, which is chaired by Moeldoko, also showed that Ivermectin can reduce Covid-19 case numbers in Jakarta, Tangerang, Depok and other cities in Indonesia by nearly 100 percent.
Also read: Indonesian Doctors Association: Covid-19 Killed Over 700 Medical Personnel
"[Ivermectin] is also claimed to phase out Covid-19 at a number of cities in Central Java like Kudus, Semarang, and Sragen. The statistics give us reason to be optimistic about its effectiveness in curing Covid-19 patients."
While Moeldoko hoped the findings, and his own experience with Ivermectin, will quash public scepticism about the drug, he still keeps an open mind about Ivermectin's drawbacks.
Aside from Moeldoko, Minister of State Enterprises Erick Thohir also highlighted Ivermectin as vital in helping Covid-19 cases recover from the coronavirus.
Indonesia has 2,135,998 Covid-19 cases over a 24-hour period as of June 27 to 28, following the addition of a further 20,694 cases. 57,561 Indonesian died of the coronavirus, while 1,859,961 others recovered from Covid-19.
(Writer: Fitria Chusna Farisa, Tatang Guritno | Editors: Dani Prabowo, Kristian Erdianto)
Sources:
https://nasional.kompas.com/read/2021/06/28/13362491/akui-sebagai-obat-cacing-moeldoko-klaim-ivermectin-efektif-untuk-penyembuhan?page=all#page2.
https://nasional.kompas.com/read/2021/06/28/16001111/update-bertambah-20694-kasus-covid-19-di-indonesia-kini-2135998.
Dapatkan update berita pilihan dan breaking news setiap hari dari Kompas.com. Mari bergabung di Grup Telegram "Kompas.com News Update", caranya klik link https://t.me/kompascomupdate, kemudian join. Anda harus install aplikasi Telegram terlebih dulu di ponsel.