JAKARTA, KOMPAS.com – The Indonesian Doctors Association has announced that the Delta strain of Covid-19 is the most lethal variant yet, particularly to young people and vulnerable members of society such as pregnant women.
Indonesian Covid-19 Task Force spokesman Wiku Adisasmito has tested positive for Covid-19, after he visited coronavirus high risk areas such as Kudus Regency in Central Java Province, and Bangkalan Regency in East Java Province.
And Indonesian authorities extradited white collar fugitive Adelin Lis from Singapore, after he went on the run overseas for over a decade. All this on Indonesia Highlights: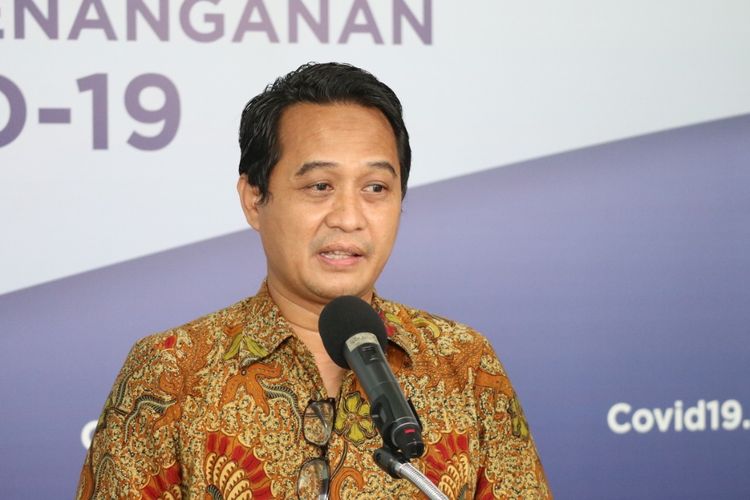 Indonesian Medical Association (IDI) chairman Daeng M Faqih speaks during a press conference in Jakarta on Thursday, April 4, 2020.
Indonesian Doctors Association: Delta Covid-19 Strain Poses More Risks to Society
The Indonesian Doctors Association or IDI has warned that the Delta strain of Covid-19 from India poses more risks to society, because of its quick transmission and rapid symptoms.
"The Delta strain of Covid-19 poses greater risk to pregnant women, as it could affect their fetus, while for breastfeeding mothers this variant can adversely affect their children. The variant can also be transmitted to young children," said IDI chairman Daeng Muhammad Faqih on Saturday.
"The symptoms start mildly, such as shortness of breath, aches and sores, then quickly worsen. That is why those infected [with the Delta strain] should be promptly treated, as any delay can be fatal."
He added that these characteristics of the Delta variant, which is also known as B.1.617.2, make it particularly dangerous to young people.
"This strain put young people at risk, as they tend to delay treatment until their symptoms worsen because they dismiss the early warnings," he said.
Indonesia's Covid-19 Task Force identified the B.1.617.2 strain to be behind most Covid-19 cases in Jakarta, as well as clusters in coronavirus hotspots such as Kudus Regency in Central Java province, as well as Bangkalan Regency in East Java province.