DENPASAR, KOMPAS.com – An Indonesian man on the resort island of Bali has died on Monday, after he received the Covid-19 vaccine from the AstraZeneca pharmaceutical company.
The death is the fourth of its kind, since the vaccine started to be used in the country this May. Batu Bintang Dauh Puri Kelod hamlet head I Nyoman Mardika said the deceased was identified as Muhamad Abdul Malanua.
"We found Malanua dead in his boarding house room, two days after he received an AstraZeneca Covid-19 vaccine at a local administrative office last Saturday," said Mardika.
"We have yet to determine his cause of death. But [Malanua] was known to have health issues such as hypertension and vertigo," he added. "He was treated for his conditions at a local clinic before he received his vaccination."
Also read: Indonesian Authorities to Autopsy Man Who Died After Receiving AstraZeneca's Covid-19 Vaccine
Mardika noted that the locals raised concerns about Malanua's health. "A number of local people suggested that Malanua receive the vaccine later because of his heath condition. But he insisted on receiving it after he claimed that he was fine."
Mardika added that Malanua complained of headaches and shortness of breath. "But instead of going to a hospital to receive treatment, Malanua went back to his boarding house. I was visited by another boarder who informed me that [Malanua] died."
Mardika added that Malanua's remains were then brought to the Sanglah General Hospital in Denpasar, before it is returned to his hometown of Banyuwangi in East Java.
In Jakarta, medical authorities at the Cipto Mangunkusumo Hospital carried out an autopsy on Trio Fauqi Virdaus, the first Indonesian recipient of the AstraZeneca vaccine to have died after receiving the vaccination.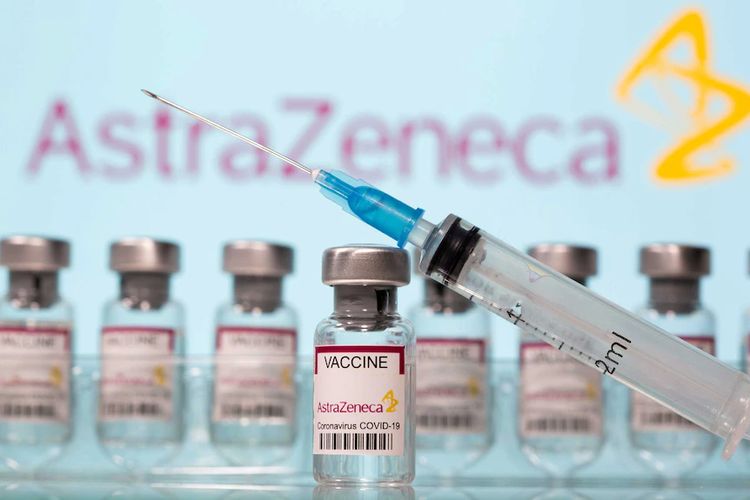 Illustration of the AstraZeneca vaccine.
The National Commission for Post Immunization Incident or Komnas KIPI carried out the autopsy after Trio's family gave their consent. They have yet to announce the results of the procedure on the 22-year old.