JAKARTA, KOMPAS.com – President Joko 'Jokowi' Widodo continues to maintain Indonesia's advocacy for more equal distribution of the Covid-19 vaccine, more than a year after the coronavirus ravaged countries around the world.
In his opening address to the 2021 Global Health Summit, the President deplored the unequal distribution of the Covid-19 vaccine among the world's nations.
"The global disparity to access the vaccine is still wide," he said on Friday.
As a number of [developed] countries started to vaccinate low-risk segments of their population like children and adolescents, the lowest-income countries have only received 0.3 percent of [global] vaccine supplies."
Also read: President Jokowi Reiterates Covid-19 Is Not Over Yet
"Developed countries received 83 percent of global Covid-19 vaccine doses, while developing countries received 17 percent for 47 percent of the world's population," he noted.
"We will only be safe from Covid-19 if all countries recovered from the coronavirus. No one is safe until everyone is."
Jokowi added that attaining equal access to Covid-19 vaccines for all nations will be very challenging, as a number of countries have issues with supplies, funding, and an overall reluctance to use the vaccines.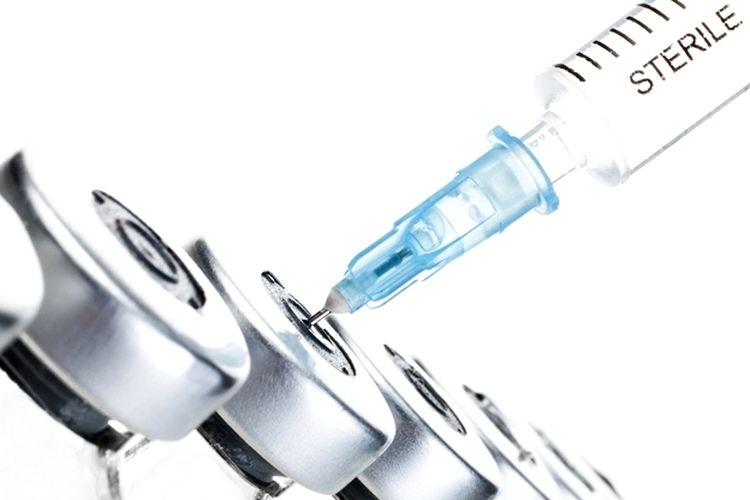 An example of a mass vaccination
He proposed a number of short, medium, and long-term solutions to deal with these challenges.
"The short-term solution is to intensify vaccine sharing programs such as the Covax facility. [The program] is a form of solidarity that should be encouraged, especially to deal with supply issues."
As for medium and long-term solutions, Jokowi called on countries around the world to "increase the production of vaccines to meet global demand and build-up health security. Technology and investment to increase production capacity [for the Covid-19 vaccine] should also be used."
Jokowi warned of serious consequences if this was not carried out. "If these production and distribution issues are not addressed, I am concerned that this will prolong our struggle with the Covid-19 pandemic."
Also read: Indonesia to Use Homegrown 'Merah Putih' Vaccine in Covid-19 Jab Drive
He pointed out that positive global economic growth will depend on how countries around the world will deal with the Covid-19 pandemic.
"G20 countries must get behind efforts to increase production of the Covid-19 vaccine and equal access to them for all countries. Indonesia supports the TRIPS [Trade Related Intellectual Property Rights] Waiver to prevent and treat COVID-19," Jokowi declared.
He added that Indonesia, as a G20 country, has decided to support post-sponsor proposal for the TRIPS Waiver, which would suspend intellectual property rights on vaccines in the WTO. Jokowi also hoped that other G20 countries will follow suit.
(Writer: Dian Erika Nugraheny | Editor: Sandro Gatra)
Source:
https://nasional.kompas.com/read/2021/05/22/18402261/jokowi-kritik-distribusi-vaksin-covid-19-dunia-negara-berpenghasilan-rendah?page=all#page2.
Dapatkan update berita pilihan dan breaking news setiap hari dari Kompas.com. Mari bergabung di Grup Telegram "Kompas.com News Update", caranya klik link https://t.me/kompascomupdate, kemudian join. Anda harus install aplikasi Telegram terlebih dulu di ponsel.