KOMPAS.com - Eid al-Fitr, which is also known as Idul Fitri or Lebaran in Indonesia, is one of the most highly anticipated festivals in the Islamic calendar for Muslims around the world.
As soon as religious authorities see the full moon that marks the end of Ramadan and the beginning of the lunar Muslim month of Syawal, this marks the start of Idul Fitri celebrations in every city and country worldwide where Muslims live.
Also read: Jakarta's Rantang Hampers: Of Food, Groceries and Cash on Eid al-Fitr
As a leading festive occasion in Indonesis, one should be prepared to have Idul Fitri staples in case guests would come round the house. Often it is best to prepare a list of dishes to serve them in the days leading up to Idul Fitri.
Cooking Eid food for the whole family and guests could be time consuming. But if one opts for more practical options, Jakarta has a number of places where one can order Idul Fitri staples beforehand. Below are five places to order Eid food in Jakarta, summarized by Kompas.com: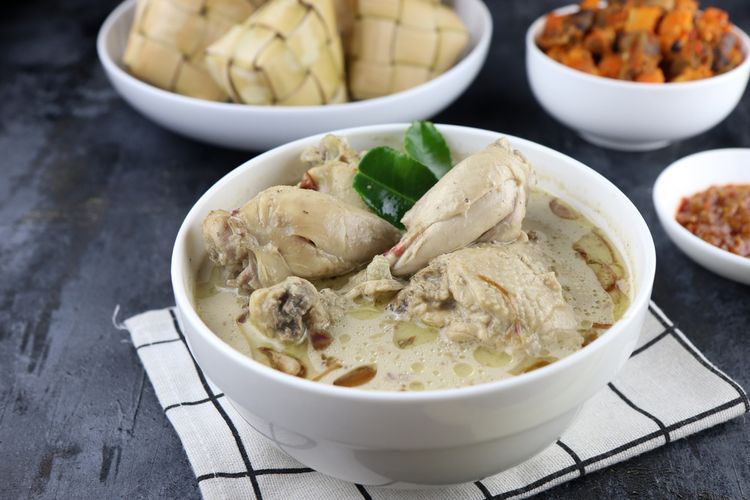 Illustration of chicken opor.
1. Airine Retail Frozen Food
Airine Retail Frozen Food accepts Eid food orders for (Rp75,000/$5.28) per person all the way to packages of up to five people (Rp300,000/$21.12).
Whichever option one is going for, one can already get a complete Eid food package consisting of opor or white chicken curry, eggs in spicy balado sauce, spicy gourd, rendang meat stew, tofu, fried chili sauce, shrimp crackers, and ketupat rice cakes.
Illustration of balado eggs.
2. Altika Kitchen
A portion of ketupat with jackfruit curry, gulai pakis or edible fern curry, balado eggs, chili sauce, crackers and fried onions at Altika Kitchen goes for Rp15,000 ($1.06).
For an extra Rp2,000 to Rp10,000 ($0.14-$0.7), one can add chicken opor, rendang, balado potatoes, corn bakwan fritters, and shrimp crackers. Further information about Altika Kitchen as well as reservations can be found on their Instagram account @altikakitchen.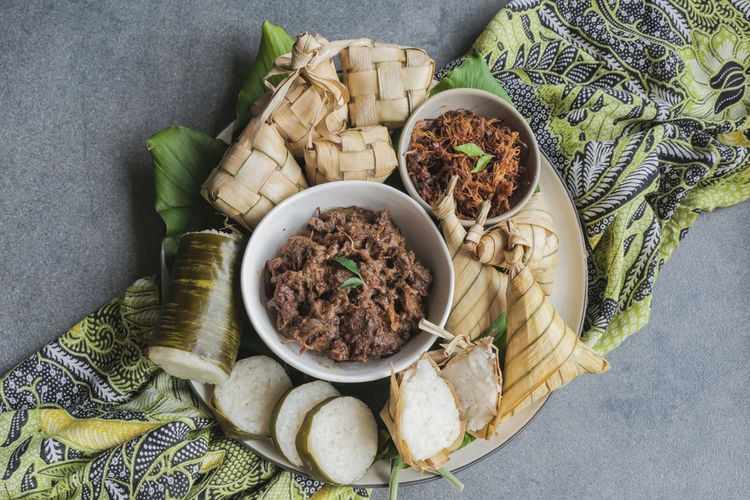 Illustration of Idul Fitri dishes.
3. SeaFood Live Koering Terrace
SeaFood Live Koering Terrace accepts Eid food orders in the Jakarta area. The Eid food packages are grouped into three, namely Royal Family A, Happy Family B, and Happy Family C.
Also read: Ngabuburit, An Indonesian Ramadan Tradition
One can enjoy ketupat, chicken opor, rendang beef stew, balado eggs, as well as potato and chicken liver chili sauce. Each package can serve between five to 10 people, with prices ranging Rp600,000 to Rp1,250,000 ($42.24-$88).
Illustration of rendang.