"[We hold the nyadran] to pray for the souls of trans people who died over the years," said Shinta, who led the students in prayer at the pesantren before going to their graves.
"These include those who are either buried in the villages where they live, or buried by local communities and government institutions after their communities of origin refused to take their remains for burial."
In contrast, the padusan is a more lighthearted and sociable event. "This Sunday we are going on a picnic in Karanganyar. 40 of our neighbors will join our community for the gathering," asserted Shinta to Kompas.com.
Like the nyadran and padusan, Shinta added that the pesantren's program for Ramadan is the same since it opened in 2008 until religious conservatives forced its closure in 2016, and its reopening at the behest of Yogyakarta's Sultan Hamengku Buwono X in 2019.
"[Pesantren al-Fatah] will hold weekly prayers and classes on deepening one's understanding of Islam twice a week on Sundays and Wednesdays, like we do every Ramadan," she noted.
"40 of our trans students will attend these courses, which start from communal fastbreaking to a group tadarus session, where we recite suras or prayers from the Al-Qur'an."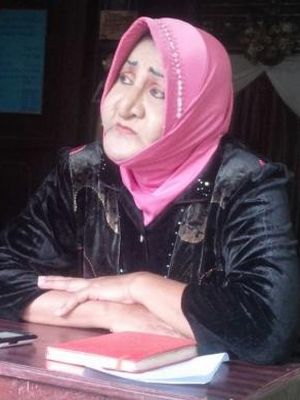 Al-Fatah Pesantren head Shinta Ratri
An inclusive event with other faiths
Later they and their peers from other religions will work with transgender religious teachers from other faiths.
"The Sunday sessions will involve 30 elderly transgender Muslim and Christian teachers," Shinta said."The Christian instructors come from the Duta Wacana Christian University."
A number of university students who work with the pesantren on field research will also participate as observers, much like their predecessors in previous years.