SAMARINDA, KOMPAS.com - Indonesia is moving a step closer to building its new capital in East Kalimantan province, as President Joko "Jokowi" Widodo will lay the first stone of the new, hitherto unnamed city in early 2021.
"We will start the groundbreaking ceremony for the new presidential palace, which is the center of the new capital, next April," said East Kalimantan governor Isran Noor, as quoted by the East Kalimantan Provincial Administration on Thursday.
"East Kalimantan's heterogeneous population and strategic location, specifically on the North Penajam Paser [PPU] regency, make it the ideal location for the new capital."
Isran asked for the Indonesian public's support to build the new capital, as he highlighted East Kalimantan's standing as a secure, stable part of Indonesia.
Also read: Relocation of Indonesian Capital to Create Investment Prospects for ASEAN, China Partners
The new state palace and the rest of the capital city will be built on North Penajam Paser, one of East Kalimantan's two regencies, near the neighboring regency of Kutai Kartanegara.
His deputy Hadi Mulyadi, confirmed that the groundbreaking would take place. "We are currently building the infrastructure [for the new capital]," said Hadi.
"This includes widening roads, acquiring land, and constructing toll roads to the new state capital," said Hadi.
Indonesia has six official presidential palaces. Two of them, the Istana Merdeka (Merdeka Palace) and Istana Negara (State Palace), are located in the same presidential complex in Central Jakarta.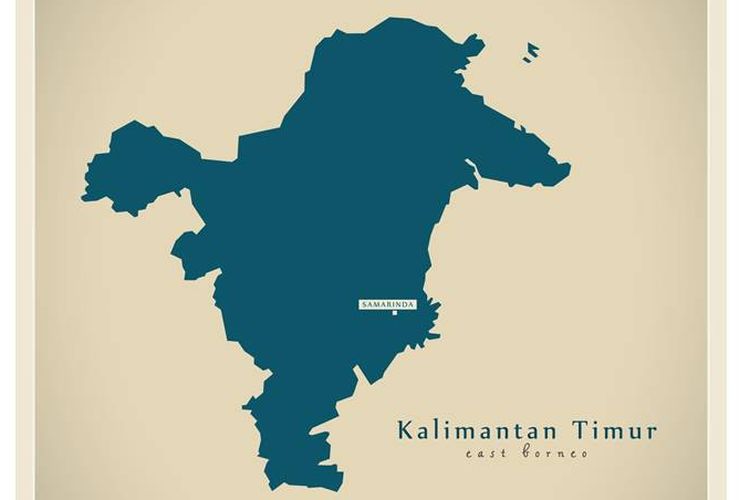 A map of East Kalimantan province, the location for Indonesia's new capital
Also read: Construction of Indonesia's New Capital to Begin in 2021