KOMPAS.com - For the Buton ethnic group on the eponymously named island's East Siompu sub-district, some inhabitants of the village of Kaimbulawa are distinct from their peers - and other Indonesians for that matter.
Visitors to this village of 1,010 people might find a sight that is to be expected among Caucasians - namely bright, blue eyes.
To meet them, one has to go on a lengthy journey, starting with a six hour ferry ride from Kendari, the provincial capital of Southeast Sulawesi, to the town of Baubau in Buton island.
From there, one would take a 40-minute journey by speedboat to Siompu Island, before trekking inland through steep, hilly roads not unlike the Alps.
Also read: Indonesia's Belitung Geopark Set to Receive UNESCO Recognition
The Island is divided into two sub-districts, East Siompu and West Siompu. Located in Southeast Sulawesi Province's South Buton Regency, Siompu island is inhabited by 10,742 people based on a 2018 census from the South Buton Statistics Agency.
A long history
While the experience of meeting blue-eyed villagers in Indonesia might seem a novelty, historian and Butonese cultural expert La Ode Yusrie believed they might date back to the 16th century, when Portuguese traders and explorers made inroads in Sulawesi.
"[The villagers'] blue eyes are a byproduct of [hundreds of years of]intermarriage between the Butonese and Portuguese colonizers [settling in South Sulawesi]," he said, as quoted by the Indonesia.go.id tourist website.
"I first heard about [Kaimbulawa] after I researched local dialects in East Siompu along with the Summer Institute Linguistics [SIL] in early 2016. But it was not until six months later that I met the blue-eyed villagers."
Among the villagers are La Dala. With his 180 centimeter height, bright blue eyes, pointed nose and ruddy complexion, the 55-year-old school principal's physical characteristics are more akin to Europeans than most people in East Siompu or the rest of Indonesia.
Mixing the Siompu and the Portuguese through intermarriage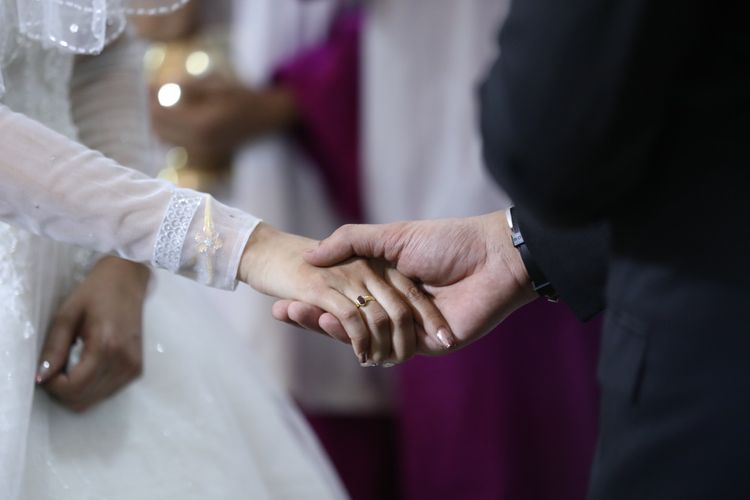 Illustration of marriage.
According to La Dala, the blue-eyed individuals of Siompu can trace their origins to the close relations of the Butonese King Siompu II with Portuguese seafarers.
"King Siompu II married his daughter, princess Wa Ode Kambaraguna, to a Portuguese sailor who is believed to be named Pitter," he said. "The two have several children, include La Ode Raindabula, who is notably tall, fair-skinned and blue eyed."
La Dala noted that La Ode Raindabula is the first generation of the blue eyed people in Siompu. "La Ode Raindabula married a local noble woman and had five children. They include La Ode Pasere, who was my maternal great-grandfather."
Also read: Experience Eastern Indonesian Traditions at Melo Cultural Village
According to La Dala, La Ode Raindabula has predicted that his fifth and sixth generation descendants will inherit European physical characteristics.
While La Dala might be La Ode Raindabula's fifth generation descendant, his family's blue eyes were then passed on to his daughter Ariska Dala. Ariska is also the only child among La Dala's six children to inherit his striking blue eyes.
Her features and strawberry blonde hair also gave away her Western heritage. While most Indonesians would do anything, including wearing contact lenses to acquire Ariska's distinctive gaze, she felt her blue eyes are more a curse than a blessing.
Her peers in school viewed them as strange, and would ridicule and bully Ariska for them. As a result, she became quiet and withdrawn. Her burden is shared by other blue-eyed Butonese, making them shun the wider world for fear of becoming a laughingstock.
Origins dating to the hunt for spices in the Indonesian archipelago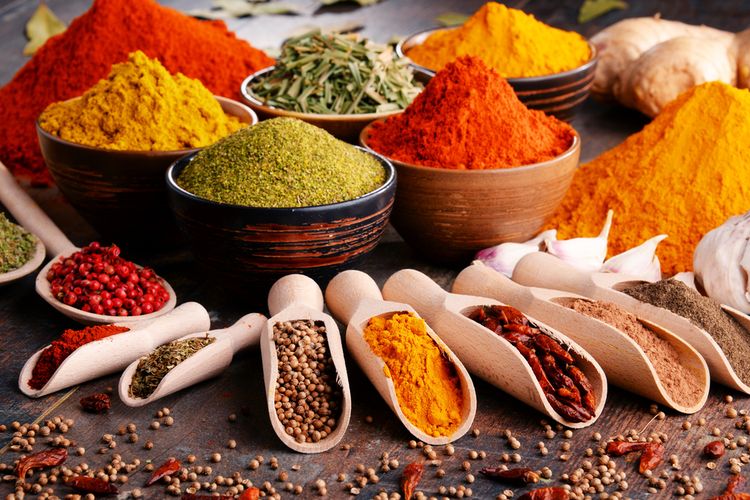 In the past, Indonesian spices led European traders to the archipelago, but nowadays it has paved the way for spice tourism.
European enroachment in Indonesia by the British, Dutch and Portuguese since the 16th century are based on competition to get the spices of the archipelago. Their main destination was the Maluku Islands, which are home to two most sought after spices: cloves and nutmeg.
According to Yusrie, Buton Island eventually became a stop for Portuguese seafarers heading to Maluku. While their ships are at anchor, they filled up on supplies and established trade relations with the Sultanate of Buton.
This is chronicled in the ancient Butonese manuscript, "Kanturuna Mohelana" (Light for Seafarers). While the manuscript does not mention the date of the Portuguese's arrival in Buton, Yusrie estimates that it was in the 16th century prior, to the arrival of the Dutch.
"The Portuguese explorers must have met three Butonese Sultans: Murhum or Sultan Kaimuddin Khalifatul Khamis (1491-1537), La Tumparasi or Sultan Kaimuddin (1545-1552), and La Sangaji (1566-1570)," said Yusrie.
Also read: Lemiwa: A Traditional Blessing From East Kalimantan, Indonesia
The two peoples cemented their relations through marriage, as some women of Buton's aristocratic ruling class were married to Portuguese men. The traits of their intermarriage included blue eyes among their descendants.
Aside from the Butonese-Portuguese descendants of King Siompu II that included La Dala's family, Yusrie cites an example of a marriage between Felengkonele, a leader of the Portuguese fleet, and a Buton princess.
Hard times from Dutch propaganda
When the Dutch took control of Buton and the rest of the Indonesian archipelago, they slandered the island's Butonese-Portuguese inhabitants and their descendants as traitors, since they viewed them as colonial and commercial competitors in the Sultanate of Buton.
Eventually, time, with a little help from social media, eroded the historical stigma against the blue-eyed people of Buton. Their stories and photos spread among Indonesian netizens, sparking their curiosity and appreciation of their history.
"Before, I can still recall the discrimination that blue eyed people like myself face [in Buton]. Now, I am often invited to events with the Sultan of Buto," he recalled. "South Buton Regent La Ode Arusani even told me that my eyes make me a valuable asset."
The wonders of Siompu Island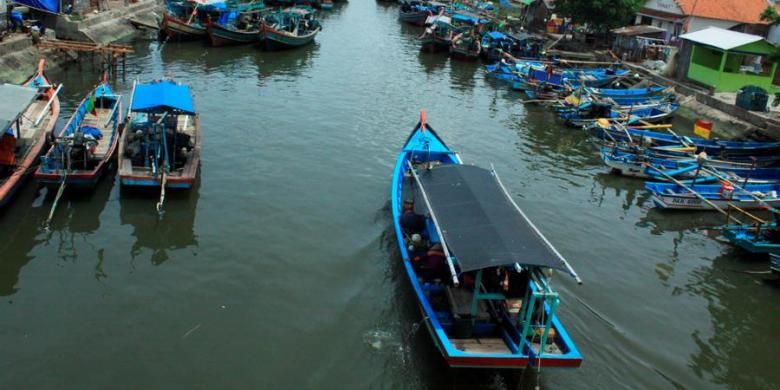 Illustration of speedboat.
Aside from its blue-eyed inhabitants, Siompu Island has other wonders, many of them natural. These include clear blue seas, intact coral reefs, and pristine, white sand beaches.
The island also has an endemic local flora: siompu oranges. The rocky hills and cliffs also add to Siompu Island's appeal.
(Editor: Rachmawati)
Source:
https://regional.kompas.com/read/2021/02/28/06070051/pesona-mata-biru-dari-siompu
Dapatkan update berita pilihan dan breaking news setiap hari dari Kompas.com. Mari bergabung di Grup Telegram "Kompas.com News Update", caranya klik link https://t.me/kompascomupdate, kemudian join. Anda harus install aplikasi Telegram terlebih dulu di ponsel.