KOMPAS.com - New Zealand downgraded its tsunami threat level on Friday, the National Emergency Management Agency (NEMA).
A series of strong earthquakes struck off the coast of the North Island the day before, prompting the evacuation of thousands of residents. But authorities are now allowing them to return home.
What is the situation now?
The largest waves have now passed and the threat level has been lowered, the agency said.
"All people who evacuated can now return. The advice remains to stay off beach and shore areas," said NEMA.
Also read: Volcanoes and Earthquakes: The Pacific Ring of Fire
However, strong currents and unpredictable surges still present a drowning threat.
"There is a danger to swimmers, surfers, people fishing, small boats and anyone in or near the water close to shore."
Some surge activity had been seen in "multiple locations" along the Northland coast, the authority said in an emergency alert sent to Northland residents.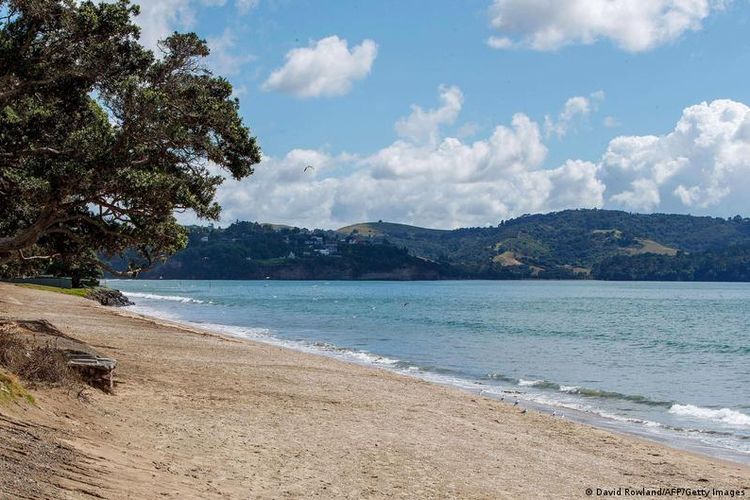 A beach in Orewa, north of Auckland is deserted following a tsunami warning on March 5, 2021
How strong were the earthquakes?