JAKARTA, KOMPAS.com– Law and order dominates this segment of Indonesia Highlights, as the Indonesian National Police's Densus 88 counterterrorist police nab 12 suspected terrorists throughout East Java province.
The Presidential Security Force or Paspampres confirmed that it laid down the law on a group of motorcyclists who disregarded the unit's imposition of a high security area near the Presidential Palace to go on a Sunday ride.
And Indonesian authorities in the resort island of Bali recapture Russian Interpol fugitive Andrew Ayer, two weeks after he went back on the run after escaping an Immigration office holding cell. This and more on Indonesia Highlights: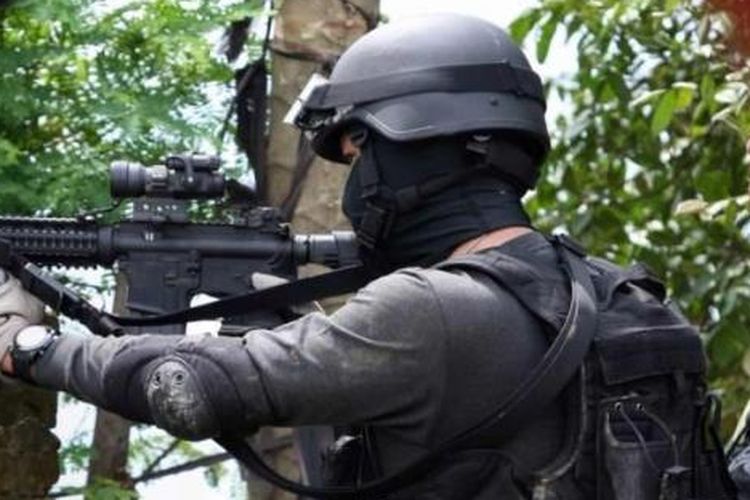 Densus 88 Counterterrorist Police Nab 12 Suspected Terrorists in East Java
The Indonesian National Police's Detachment 88 or Densus 88 counterterrorist unit has arrested 12 suspected terrorists in a series of raids throughout the Indonesian province of East Java on Friday, February 26.
The Antara state news agency said the men, who were identified as UBS alias F, TS, AS, AIH aka AP, BR, RBM, Y, F, ME, AYR, RAS, and MI were nabbed in the provincial capital Surabaya, as well as the cities of Malang, Mojokerto and Sidoarjo.
"The arrests were carried out in houses that were fronted as outlets selling prepaid cellphone cards. We suspect that the men have different roles." said National Police chief spokesman Inspector General Argo Yuwono.
"[Densus 88] also confiscated evidence, including bows and arrows, [katana swords], and other weapons." He declined to give any details, including the chronology of the arrests, pending an ongoing investigation by the counterterrorist unit and an official statement.
Densus 88 has arrested nearly 30 suspected militants in a series of stings in Aceh, Bangka Belitung, South Sulawesi, West Kalimantan and other provinces since the beginning of 2021.
Many of them are from the Jamaah Anshor Daulat and other outlets affiliated with the Jamaah Islamiyah terrorist organization. Others are suspected of ties with the Islamic Defenders Front or FPI, a hardline Islamic militant organization that was outlawed by the Indonesian government.