Source:
https://go.kompas.com/read/2021/02/20/065017274/indonesia-to-begin-covid-19-vaccinations-for-the-elderly-next-week?page=all#page2.
Floods in Jakarta Inundate 57 Neighborhoods, Displace 694 People
Jakarta has been overwhelmed by heavy rains since Thursday, February 18 through the weekend. "Floods from high rainfall levels have overwhelmed drainage and water levels on the rivers," said the National Disaster Mitigation Agency [BNPB].
"The waters inundated 57 neighborhoods in the capital. The municipality of East Jakarta bore the brunt of the floods with 52 neighborhoods, while the remainder is in West Jakarta."
The BNPB also noted that the the waters range in depth from 40 cm to 1.50 meters in East Jakarta's Cipinang district. The Agency pointed out that the floods displaced 694 people from 182 families in the stricken areas.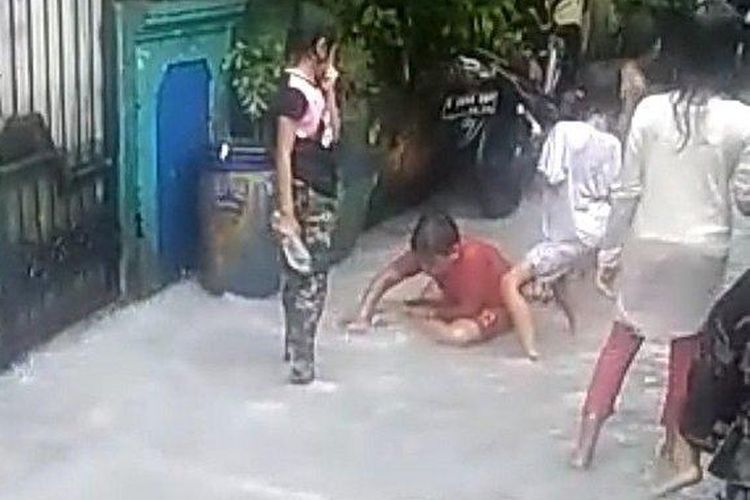 The milky white flood flowing through North Jakarta's Sunter district, Thursday (18/2/2021)
The floods also left a mysterious phenomenon at the North Jakarta district of Sunter, namely white, milky water last Thursday.
"We have no idea what the water is," said the local headman Sukartono. "But it does not seem to be from toxic waste, as children who swam in the waters did not have skin rashes or other health issues."
He added that he has taken water samples to the Ministry of Environment and Fisheries. "It is perhaps best that they look [at the water samples]," Sukartono asserted. "After all, they are the experts."
Source: