JAKARTA, KOMPAS.com – Indonesia will add the physically vulnerable, such as breastfeeding mothers and those with pre-existing conditions to its list of people eligible for the Covid-19 vaccine, two months before the government will vaccinate the public next April.
The government will take the step, as the number of Covid-19 cases surged to over 1.2 million people, since the pandemic was first detected on March 2.
And the Indonesian Embassy in Rome, Italy, helped bring about the release of two Indonesia sailors who were caught by Libyan militants in September 2020. Read on to get the details of these stories, as curated by our editors: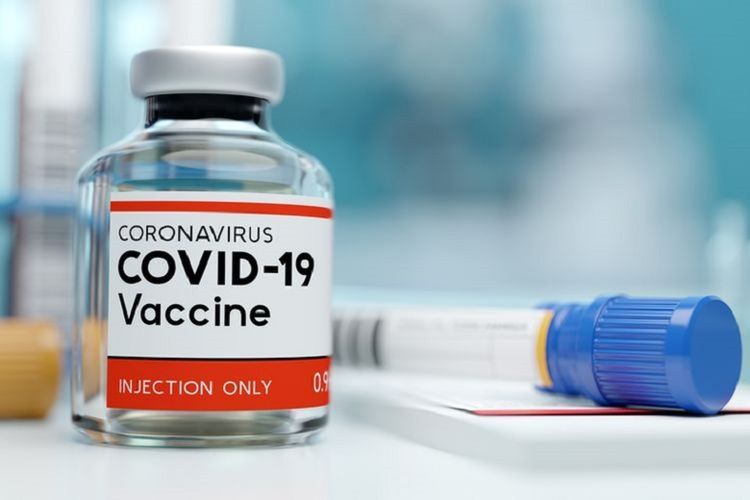 An example of a Covid-19 vaccine
Ministry of Health Permits Vaccinating Physically Vulnerable Members of the Public
The Indonesian Ministry of Health has expanded the categories of vulnerable members of the public who are eligible to receive a Covid-19 vaccine, after the government authorized the vaccination of the elderly against the pandemic earlier this week.
"Aside from the elderly, the [Ministry] authorized the [Covid-19] vaccine for breastfeeding mothers, people with pre-existing conditions, as well as those overlooked in the vaccine drive," said Health Ministry official Muhammad Budi Hidayat.
Speaking on Friday, February 12, Budi noted that the "addition of vulnerable segments of the population was made following the approval of the Food and Drug Agency or BPOM," he added.
"The factors to determine their eligibility for the vaccine includes a prior check of their health records. The vaccinations will also follow the procedures for the Covid-19 vaccination." Budi noted that the dosage of the vaccines vary according to their age.
"For instance, the elderly should be given two vaccine dosages 28 days apart, while those with hypertension can be vaccinated unless their blood pressure exceeded 180/110 MmHg. Those with pre-existing conditions, such as diabetes, can be vaccinated if they showed no acute complications."
He added that Covid-19 and cancer survivors can be vaccinated more than three months after their illness. The Ministry of Health also encouraged health services in Indonesia's 34 provinces to use the PCare apps to screen and register recipients of the vaccine.