JAKARTA, KOMPAS.com - President Joko 'Jokowi' Widodo have received Malaysian Prime Minister Muhyiddin Yasin at the Merdeka Palace in Jakarta on Friday, February 5, for the first major summit between both countries since the latter took office in March 5th, 2020.
The high-level meeting is also the first of its kind during the Covid-19 pandemic.
The two leaders touched on a number of bilateral and multilateral issues, namely protection of Indonesian migrant workers in Malaysia, the military coup in Myanmar, and the European Union ban on palm oil from both countries.
Indonesian migrant workers in Malaysia
"I have requested President [Jokowi's] cooperation to ensure that Indonesian nationals wishing to work in Malaysia enter the country through legitimate channels," Muhyiddin said.
"I also appreciated the President's cooperation in easing the process to deport illegal [Indonesian] workers in Malaysia."
He added that "the Malaysian government has two programs for migrant workers called the Repatriation Recalibration Program [PRP] and the Labor Recalibration Program or PRTK that will aid Indonesian workers wishing to go home or wish to continue working in Malaysia."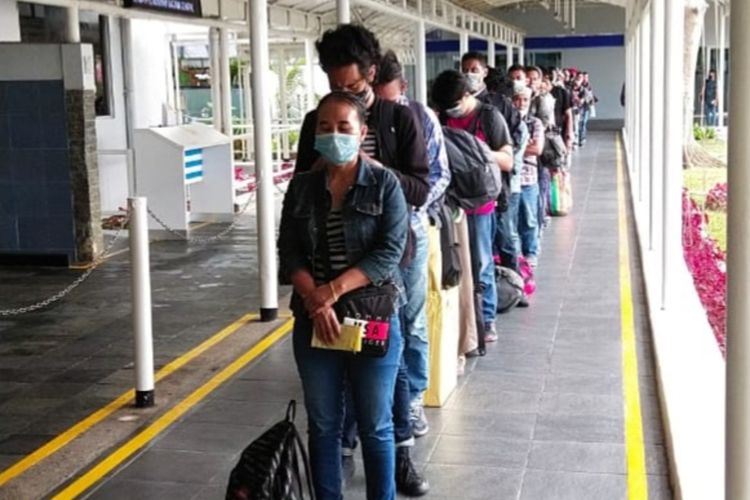 The government is pushing to complete a memorandum of understanding (MoU) with Malaysia on the protection of Indonesian migrant workers.
Also read: Indonesian Migrant Worker Torture Case Prompts MoU Talks With Malaysia
Muhyiddin urged President Jokowi to orient [Indonesian workers] about the program, which will last until June 30th, 2021
He assured that Malaysia will continue cooperating with Indonesia to ensure that the recruitment and protection of Indonesian workers in Malaysia.