JAKARTA, KOMPAS.com - President Joko 'Jokowi' Widodo have received Malaysian Prime Minister Muhyiddin Yasin at the Merdeka Palace in Jakarta on Friday, February 5, for the first major summit between both countries since the latter took office in March 5th, 2020.
The high-level meeting is also the first of its kind during the Covid-19 pandemic.
The two leaders touched on a number of bilateral and multilateral issues, namely protection of Indonesian migrant workers in Malaysia, the military coup in Myanmar, and the European Union ban on palm oil from both countries.
Indonesian migrant workers in Malaysia
"I have requested President [Jokowi's] cooperation to ensure that Indonesian nationals wishing to work in Malaysia enter the country through legitimate channels," Muhyiddin said.
"I also appreciated the President's cooperation in easing the process to deport illegal [Indonesian] workers in Malaysia."
He added that "the Malaysian government has two programs for migrant workers called the Repatriation Recalibration Program [PRP] and the Labor Recalibration Program or PRTK that will aid Indonesian workers wishing to go home or wish to continue working in Malaysia."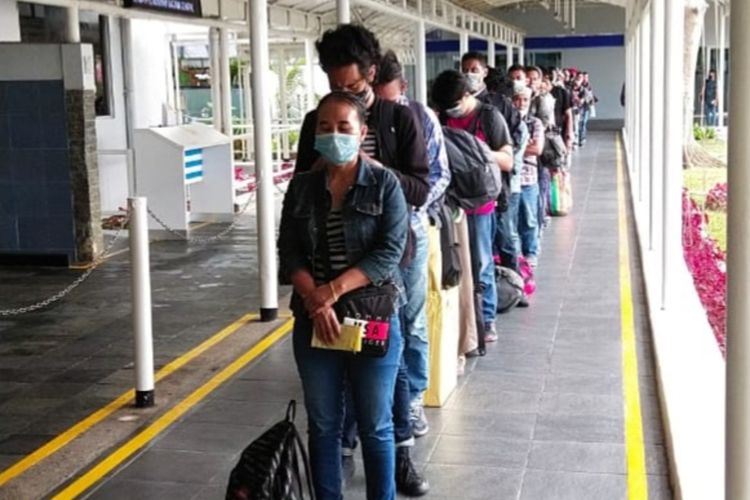 The government is pushing to complete a memorandum of understanding (MoU) with Malaysia on the protection of Indonesian migrant workers.
Also read: Indonesian Migrant Worker Torture Case Prompts MoU Talks With Malaysia
Muhyiddin urged President Jokowi to orient [Indonesian workers] about the program, which will last until June 30th, 2021
He assured that Malaysia will continue cooperating with Indonesia to ensure that the recruitment and protection of Indonesian workers in Malaysia.
"We will draw up a Memorandum of Understanding on the Employment and Protection of Indonesian Domestic Workers in Malaysia. The document will be in line with [Indonesian and Malaysian] labor laws," he asserted.
President Jokowi reiterated Muhyiddin. "Indonesia and Malaysia need to develop a 'one channel system' to improve the placement of [Indonesian] workers, and protect them from human trafficking," he noted.
"I also thank the Malaysian government for protecting Indonesian workers during the Covid-19 pandemic, and I entrust Indonesian laborers into their care. "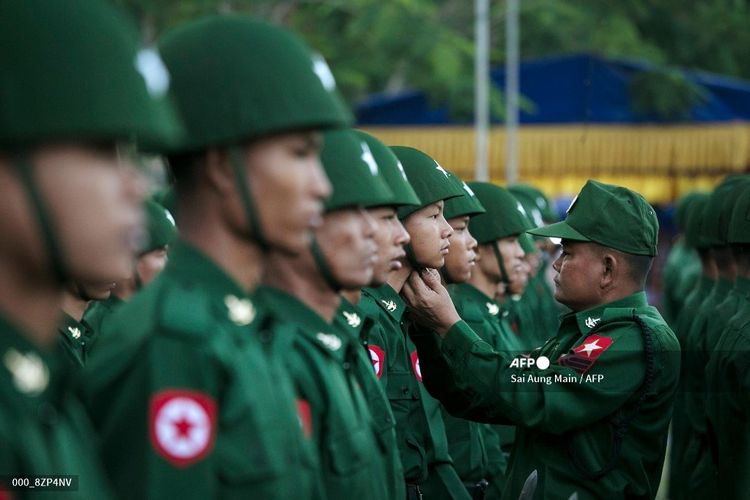 (FILES) In this file photo taken on February 12, 2020, members of the Myanmar military honour guard take part in a ceremony to mark the 73rd National Union Day in Yangon. - Myanmar's army chief has raised on January 27, 2021 the prospect of scrapping the country's constitution as fears swirl about a possible coup by the military over electoral fraud concerns.
Jokowi highlighted the need for both Indonesia dan Malaysia to hold an ASEAN meeting to touch on the situation in Myanmar, after the country's military ousted the civilian government of Nobel Peace Prize Winner Aung San Suu Kyi.
"Indonesia and Malaysia are equally concerned about the situation in Myanmar. Therefore, we urge our foreign ministers to discuss [the coup in Myanmar] with ASEAN," the President asserted.
"[Prime Minister Muhyiddin] and I hope the conflicting parties [in Myanmar] can resolve their issues in a peaceful manner."
Also read: Indonesia Weighs in on Military Coup in Myanmar
Jokowi also urged Myanmar and other ASEAN member countries to comply with the ASEAN charter. "As ASEAN members, I hope we can respect the rule of law, good governance, democracy, human rights, and a constitutional government."
Myanmar's military overthrew Suu Kyi and her National League for Democracy [NLD] party earlier this week, after the party beat the military during elections in November 2020 by a landslide. The military also declared a state of emergency for a year, and will hold new elections.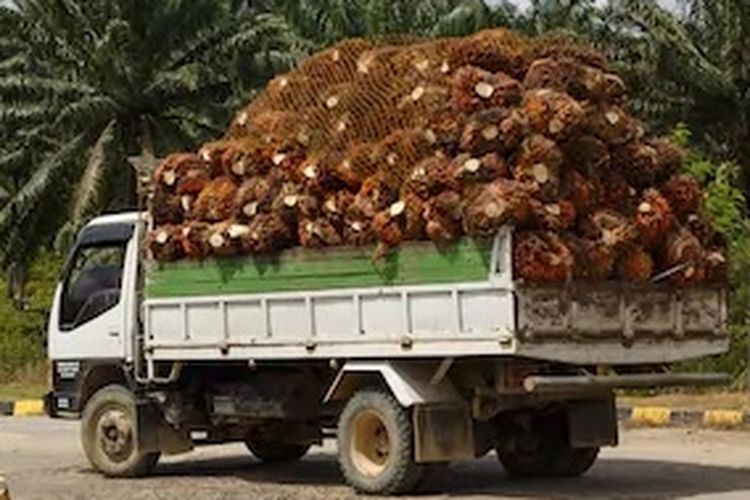 A truckload of palm oil
Defending palm oil exports to the European Union
President Jokowi also urged Muhyiddin to stand up for palm oil exports in the European Union [EU], due to Indonesia and Malaysia's standing as the commodity's principal producers. "Indonesia will continue to fight for palm oil [exports to the European Union]," Jokowi asserted.
"However, these efforts will be more effective if Indonesia and Malaysia can jointly carry them out."
Also read: Indonesia Demands Equal Treatment From EU Over Palm Oil
Muhyiddin agreed. "Discrimination against palm oil exports do not reflect its standing as a sustainable product. The EU is also violating its own free trade commitment to the World Trade Organization," he added.
"Malaysia will work with Indonesia in pushing for palm oil exports through such forums as the
Council of Palm Oil Producing Countries (CPOPC). We are taking this step to protect the millions of small-scale palm oil industry growers who depend on the commodity for their livelihoods."
Indonesia plans to sue the European Union in the WTO over the Union's Renewable Energy Directives II policy, which Jakarta sees as discriminatory to palm oil.
EU Ambassador to Indonesia Vincent Piket denied that the Union discriminated against palm oil last January. He pointed out that exports of the commodity to the EU increased by 27 percent in the first 10 months of 2020.
(Writers: Dian Erika Nugraheny, Fitria Chusna Farisa | Editors: Krisiandi, Bayu Galih
Kristian Erdianto)
Sources:
https://nasional.kompas.com/read/2021/02/05/17450801/jokowi-dan-pm-malaysia-bahas-mou-perlindungan-pekerja-domestik-asal-ri?page=all#page2.
https://nasional.kompas.com/read/2021/02/05/13252251/indonesia-dan-malaysia-dorong-pertemuan-asean-bahas-kudeta-myanmar.
https://nasional.kompas.com/read/2021/02/05/14344661/jokowi-harapkan-komitmen-malaysia-melawan-diskriminasi-sawit-di-pasar-uni?page=all#page2.
Dapatkan update berita pilihan dan breaking news setiap hari dari Kompas.com. Mari bergabung di Grup Telegram "Kompas.com News Update", caranya klik link https://t.me/kompascomupdate, kemudian join. Anda harus install aplikasi Telegram terlebih dulu di ponsel.