JAKARTA, KOMPAS.com – For lifelong Jakarta residents or newcomers to the capital or its satellite cities like Tangerang, Bekasi and Depok, the warung tegal or warteg [Tegal food stalls] are a cultural and culinary institution.
Like Padang restaurants serving the eponymously named cuisine from West Sumatra or Bakmi noodles, these outlets can be found throughout the city.
As the place of choice for cheap, wholesome food, wartegs have a clientele from all walks of life, ranging from office workers, university students, to itinerant laborers.
Wartegs are also known to be survivors, as they withstood upheavals like war, political upheavals and economic depression. But like other businesses big or small, the Covid-19 pandemic forced them to their knees.
"More than 20 thousand wartegs, or 50 percent of all stalls in Jakarta and its surrounding areas face bankruptcy by 2021. 25 percent of them already closed in 2020," said Wartegs Throughout Indonesia [Kowantara] chairman Mukroni on Saturday, January 23.
Also read: Dutch Woman in Yogyakarta Serves Hope in A Bowl of Chicken Noodles
"This year will be particularly hard, as many of them have to renew their leases in 2021. On the other hand, they cannot cover operational costs as Covid-19 affected their customers' buying power because of layoffs and other factors, particularly in November 2020."
Mukroni pointed out that the warteg proprietors will carry on their family trade such as farming or fisheries, while those with no such alternatives will go unemployed.
However, not all is lost, as the Wahyoo food startup pledged to get the wartegs under its wing.
"We will help more than 20 thousand wartegs facing bankruptcy make the transition into selling their wares online under our Warung Bisa [Able Warung] program," said Wahyoo founder and CEO Peter Shearer on Friday.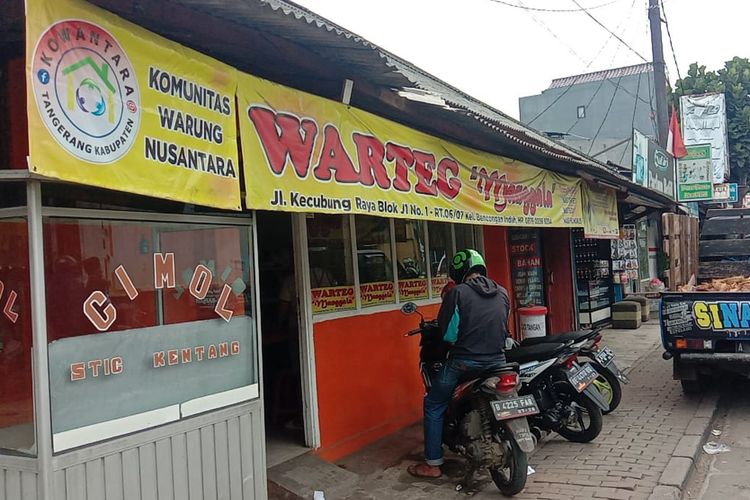 A warteg in Tangerang, Banten province