JAKARTA, KOMPAS.com – The Indonesian National Police started off its fight against home-grown terrorism and radicalism on the right foot, after the Detachment 88 counterterrorist unit captured a 20-strong cell of militants in Makassar, South Sulawesi.
Investigators killed two militants during the raid and wounded one, while incurring no casualties in return.
Indonesian President Joko Widodo has ordered mass vaccinations to contain the Covid-19 pandemic in Indonesia to begin next week. The President's order comes days after the government started to distribute the vaccines nationwide.
But while the Covid-19 vaccine might be the long-sought turning point in Indonesia's struggle against the pandemic, the public might have to wait a little longer.
President Jokowi raised the possibility of a tight nationwide lockdown similar to that imposed on Indonesia when Covid-19 first appeared in March 2020. Read on for these news items, which are curated by our editors: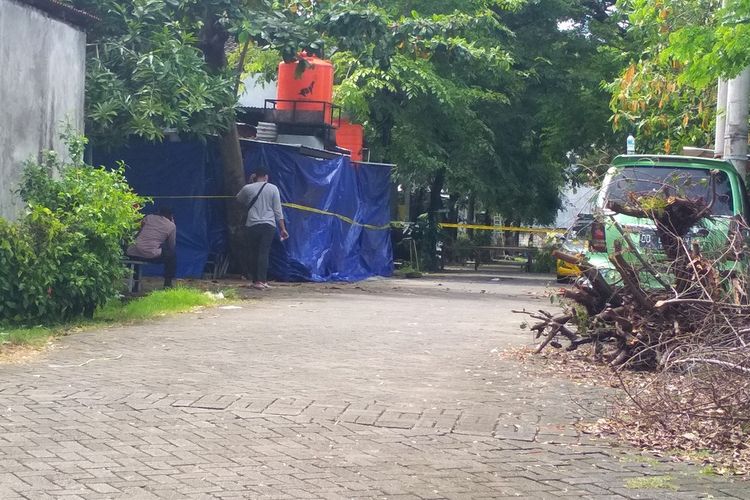 The location of the Detachment 88 raid on a Jamaah Anchor Tauhid (JAD) cell in Makassar, South Sulawesi, Wednesday (6/1/2021)
Indonesian Counterterrorist Police Kill 2 Militants in Raid On Terrorist Cell
The Indonesian National Police's Detachment 88 [ Densus 88] counterterrorist unit has killed two militants and arrested 18 others during a raid on a suspected Jamaah Ansharut Daulah terrorist cell in Makassar, South Sulawesi on Wednesday, January 6.
"The Densus 88 killed the two, who were identified as R and his son-in-law AJ, after they resisted arrest and attacked," said South Sulawesi Regional Police chief Inspector General Merdisyam. "They also shot and wounded another militant."
Merdisyam added that "Densus 88 also arrested 17 others during the house to house operation." He asserted that the men, along with hundreds of others, pledged allegiance to ISIS in 2015 at the Ar-Ridho religious school run by a cleric named Basri.
Police Precinct Police Chief Commissioner Witnu Urip Laksana reiterated Merdisyam.