JAKARTA, KOMPAS.com – Disasters abound over the weekend, as Indonesia heads into the most glum Christmas and New Year's holiday in years. The Police Mobile Brigade Corps [Brimob] barracks in Depok, West Java burned, forcing the unit's water cannon and the Fire Brigade to put the flames out.
An overcrowded tourist boat in Pekanbaru, Riau Province capsized during an outing to the province's Koto Panjang Lake. The mishap left at least one person dead.
And last but not least, a Lion Air flight in Lampung province slipped on the runway soon after landing. While the mishap left passengers and crew shaken and stirred but otherwise uninjured, it nevertheless underlined the government's message that one best stay at home for the holidays.
Read on to get a better idea of the news, as curated by our editors: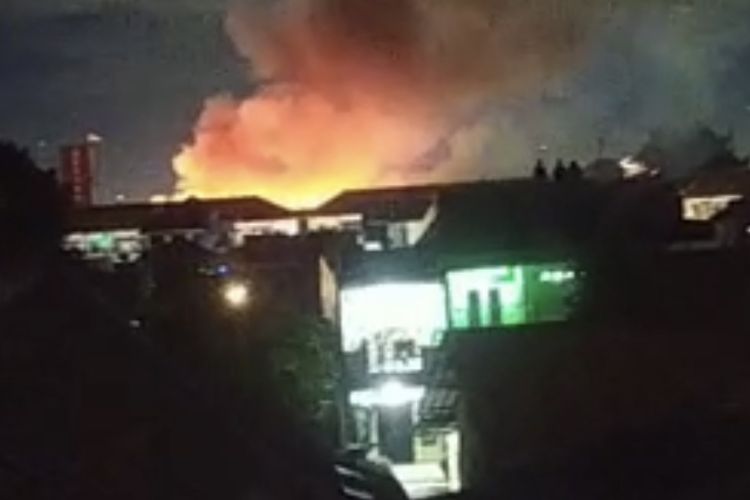 The fire at Brimob headquarters in Depok, West Java, Sunday, (20/12/2020)
Fire Ravages Indonesian Police Mobile Brigade Corps Barracks
A fire broke out in the barracks of the Indonesian National Police's elite Mobile Brigade Corps Headquarter in the West Java city of Depok on Sunday night, December 20.
"The fire started at around 8 pm. Brimob personnel hosed down the flames with water cannon, before the Fire Brigade helped put the fire out about two hours later," asserted a Brimob spokesman identified only as Ade. He declined to say whether it was sabotage or not.
"I cannot say more about the cause of the fire or how much damage it caused at this time. That will have to wait in an official press conference."
But Depok Fire Brigade spokesman Denny Romulo was more frank with his unit's findings. "The fire is thought to start at a house, then spread to nearby residences and buildings, among them the Brimob Headquarters," he stated, as quoted by the Tribunnews website.
Denny also declined to say the causes of the fire.
Source:
https://megapolitan.kompas.com/read/2020/12/20/22192111/asrama-mako-brimob-kelapa-dua-terbakar-water-cannon-dan-mobil-damkar.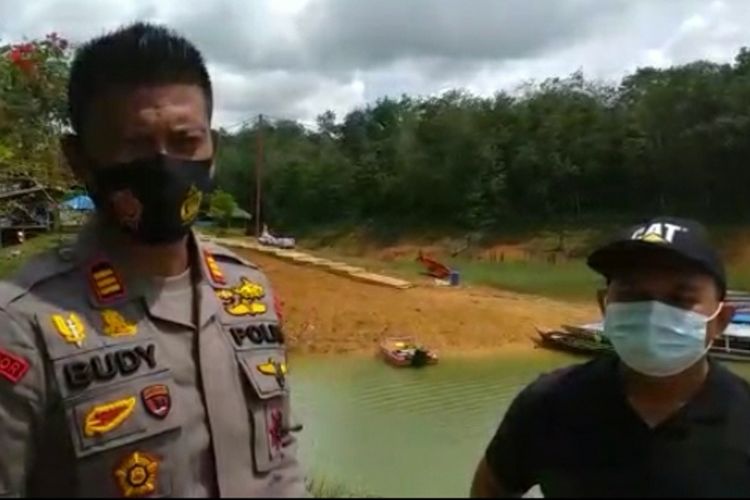 Koto Kampara Police Precinct head Chief Police Commissioner Budy Rahmadi on the shores of Koto Kampar Lake, site of a boating accident that killed one person, Sunday (20/12/2020)
Motor Boat in Riau Province Capsizes, Killing One Passenger
Dozens of tourist industry movers going on a motor boat for a pleasure cruise on Riau Province's Lake Koto Panjang found their pleasure cruise on Saturday, December 19 turn into a nightmare, as the motor boat they were on capsized.
Koto Kampar police precinct head Chief Police Commissioneer Budy Rahmadi said the incident occurred as the vessel keeled over after taking a hard turn to the right. "The disaster killed one passenger identified as 38-year old Salman Alfarizi, who was trapped on the boat" he said.