KOMPAS.com – Residents near Mount Merapi volcano in Central Java are urged to remain vigilant as Indonesian authorities have raised the emergency alert to the second-highest level.
The spiritual guardian of the volcano, who is responsible for ritual activity and works closely with the relevant government agencies to monitor the volcanic activity, said that the alert status has changed quickly, calling the villagers to follow any instructions from the government should the situation worses.
Meanwhile, in Papua in eastern Indonesia, another attack by an armed criminal group occurred on Friday, killing a military member who was on duty in the Intan Jaya regency. The government has stepped up its security in the area as the group has been allegedly attacking not only the military personnel but also civilians.
Amid the Covid-19 pandemic, airline companies including national flag carrier Garuda Indonesia have extended their services to boost revenues. Garuda Indonesia began its first special cargo flight from Bali to Hong Kong on November 7.
Below are excerpts from the stories in Indonesia, curated by Kompas.com editors:
1. Alert Status for Central Java's Mount Merapi Raised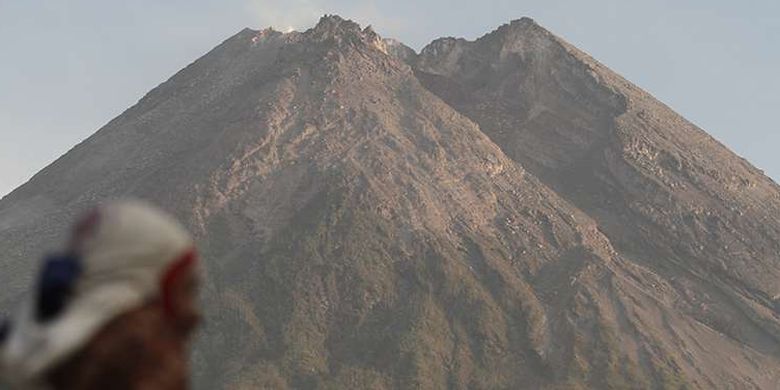 A file photo of Mount Merapi volcano on the outskirts of Yogyakarta on Java island.
The Indonesian authorities have raised the alert status of Mount Merapi volcano, on the outskirts of Yogyakarta on Java island, to 'watch' (the second-highest level) from 'caution' (the third-highest level).
Volcano's guardian Mas Kliwon Suraksohargo Asihono has reminded the villagers nearby to remain vigilant and follow the instructions from the government.
"The alert status for the emergency has quickly changed as there has been an increasing volcanic activity," Mas Asih told Kompas.com on Saturday, November 7.
"We have to be careful, stay safe, and be alert for the volcanic activity. People must remain vigilant when they make a move."
Source: https://regional.kompas.com/read/2020/11/07/15242631/status-gunung-merapi-naik-jadi-siaga-ini-pesan-juru-kunci.
2. Indonesian Soldier Killed in Clash with Armed Criminal Group in Papua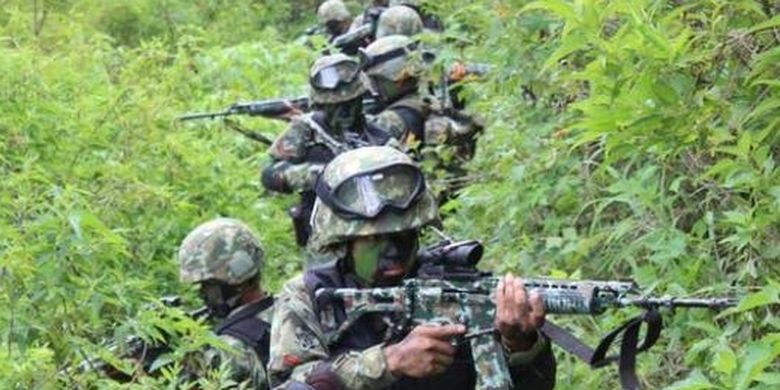 A file photo of Indonesian military (TNI) personnel during a patrol in Sugapa district in Intan Jaya regency, Papua.
An Indonesian military (TNI) personnel died in a gun battle with an armed criminal group in Titigi district in Intan Jaya regency, Papua on Friday, November 6.
"It is confirmed that a TNI personnel from Infantry Battalion (Yonif) Raider 400 has been killed in a gun battle," State News Antara quoted Military Resort Command (Danrem) 173/PVB commander Brigadier General Iwan Setiawan as saying.
A spokesperson for the TNI's Joint Defense Area Command (Kogabwilhan) III Colonel Gusti Nyoman Suriastawa said that the victim is identified as First Private (Pratu) Firdaus, who is part of the members of the Yonif Raider 400 Task Force. He was shot while on patrol.
Another member sustained gunshot wounds from the encounter.
Source: https://regional.kompas.com/read/2020/11/06/19571911/satu-prajurit-tni-gugur-saat-kontak-senjata-dengan-kkb-di-intan-jaya-papua?page=all#page3.
3. Garuda Indonesia Inaugurates Cargo Flight between Bali, Hong Kong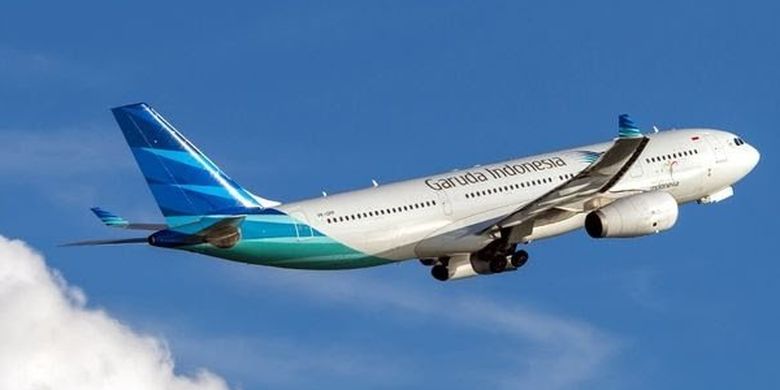 In addressing the economic hardship of the coronavirus pandemic, Garuda Indonesia has taken steps to operate more efficiently.
National flag carrier Garuda Indonesia began to serve its special cargo flight from Denpasar, Bali to Hong Kong on Saturday, November 7.
On this inaugural flight, Garuda Indonesia transported 30 tons of cargo comprising fishery commodities and agricultural products from Bali.
Garuda Indonesia president director Irfan Setiaputra said that the special cargo flights on this route are served once a week with a fleet of Airbus A330-300 aircraft.
The flight departs from I Gusti Ngurah Rai International Airport in Denpasar at 7am local time and arrives in Hong Kong at 12pm local time.
Source: https://money.kompas.com/read/2020/11/07/160700226/garuda-indonesia-mulai-penerbangan-kargo-denpasar-hong-kong.
Dapatkan update berita pilihan dan breaking news setiap hari dari Kompas.com. Mari bergabung di Grup Telegram "Kompas.com News Update", caranya klik link https://t.me/kompascomupdate, kemudian join. Anda harus install aplikasi Telegram terlebih dulu di ponsel.