JAKARTA, KOMPAS.com – Indonesia is set to upgrade its military arsenal as the United States Department of State approved the sale of eight MV-22 Osprey tiltrotor aircraft to Jakarta.
In its press release on Monday, July 6, the State Department's Defense Security Cooperation Agency or DSCA announced that it sold the Block C sales of the MV-22s to Indonesia, due to the latter's standing as an important US partner in the Asia-Pacific Region.
"It is vital to US national interests to assist Indonesia in developing and maintaining a strong and effective self-defense capability," said the DSCA.
"The proposed sale of aircraft and support will enhance Indonesia's humanitarian and disaster relief capabilities and support amphibious operations."
But a former Indonesian Defense Ministry Secretary General, retired Vice Admiral Agus Setiadji, is skeptical.
"The [US] sale of the [MV-22 Osprey] is not a done deal," he said. "The [Indonesian] Defense Ministry's policy to procure spare parts is a lengthy process. It does not happen suddenly." The Indonesian Defense Ministry has yet to comment on the purchase.
Also read: Indonesian UN Peacekeeper Dies During Tour in DR Congo
The DSCA added that the sale, which is worth USD$2 billion or Rp. 28.9 trillion, will enhance cooperation between Indonesian and US forces.
The deal will include equipment and weapons systems such as 20 GAU-21 miniguns, 24 Rolls-Royce engines, and an assortment of radar and countermeasures, among other items.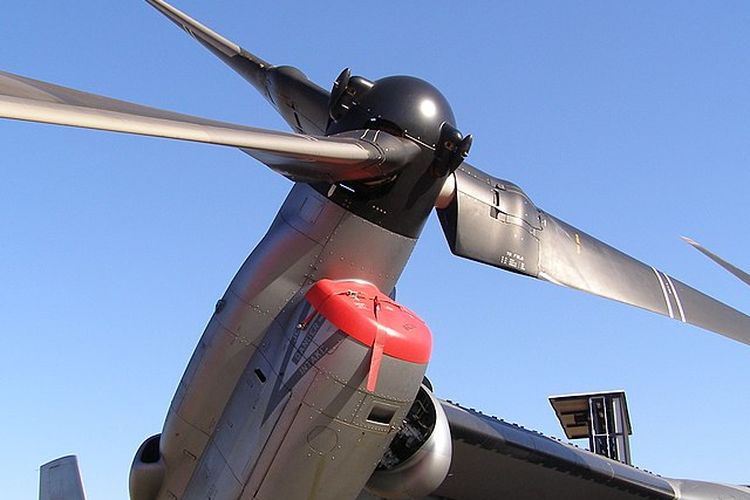 One of the MV-22 Ospreys tilt rotor propellers
Congressional approval