JAKARTA, KOMPAS.com – Rapper and entrepreneur Snoop Dogg is expanding his business network. This time, he is branching out into the premium coffee product line with beans sourced from Indonesia under the name INDOxyz.
Snoop Dogg has partnered with one of Indonesia's coffee entrepreneurs named Michael Riady in the production of INDOxyz. Michael Riady is a third-generation member of the Lippo business conglomerate.
The man with the real name Calvin Broadus said that INDOxyz is a premium lifestyle coffee.
"My relationship with coffee goes way back. The many long nights in the studio making hit after hit, coffee provides the fuel that keeps us going," he said as quoted by CNN on Monday, March 20.
He has officially launched a new business created with Michael Riady. "Today marks the launch of a new company that I created with my partner Michael, who introduced me to the best-tasting Indonesian coffee," he said.
"Indo [INDOxyz] will revolutionize the industry, I guarantee it," added Snoop Dogg.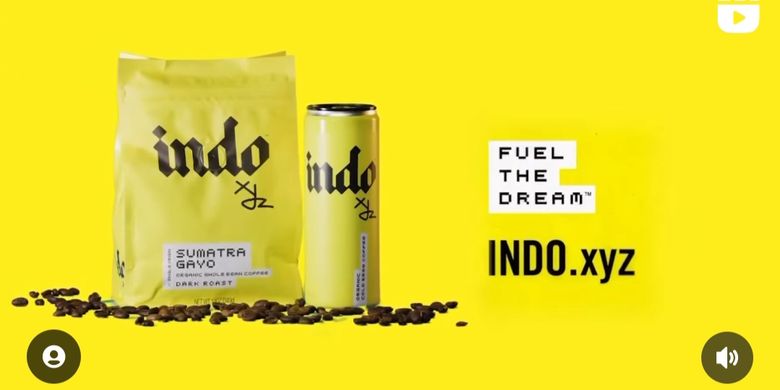 Screen grab from snoopdogg and indo.xyz Instagram account shows INDOxyz coffee products.
Snoop Dogg mentioned that Indonesia is the world's top coffee producer. Coffee cultivation began in the late 1600s during Dutch colonization. Indonesia produces Arabica and Robusta coffee beans as well as Kopi Luwak, a beverage made from coffee fruit partially digested by civets.
Also read: Empowering Local Community through Gayo Coffee Harvest Festival in Indonesia's Aceh
Meanwhile, INDOxyz beans are sourced from Gayo in Indonesia's northernmost province of Aceh. "The Gayo region is known for producing high-quality Arabica coffee, grown in the beautiful mountain basin around Lake Tawar and the city of Takengon," said Snoop Dogg.
As a side note, Snoop Dogg has various other businesses, such as pet accessories and gluten-free cereal.
Snoop Dogg is also known to have his own wine and marijuana products business. INDOxyz is currently launched in a limited capacity in Snoop's home state of California.