KOMPAS.com, BEIJING, CHINA - The Association of International Economic Strategy was inaugurated at the International Forum on "Sharing New Development and Joining Hands for the Future" held in Beijing on November 12.
Among the world's prominent leaders who sent their congratulatory messages to the newly-established Association was Mr. Ban Ki-moon, the former Secretary General of the United Nations. He was keen to be involved in the "New Globalization" construction and promotion.
During the ceremony, Mr. Li Baodong, the Secretary General of Boao Forum for Asia, and other well-known guests delivered their speeches. Besides, dozens of experts, scholars, industry representatives, and entrepreneurs from China and foreign countries attended the event.
Building a global platform: helping enterprises to cooperate and exchange internationally
The report of the 20th National Congress of the Communist Party of China proposed that we should adhere to a high level of opening up and accelerate the construction of a new development pattern with domestic circulation as the main body and domestic and international double circulation mutually reinforcing. Facing the new development pattern, Chinese enterprises will more actively participate in the implementation of major national strategies and enhance their international core competitiveness.
The Association of International Economic Strategy, through the establishment of an international consultant and expert team, gathers and integrates various high-quality resources at home and abroad, builds an international development exchange and cooperation platform for more Chinese enterprises, and helps enterprises in the process of internationalization.
The Association will also be committed to studying the international development goals, strategic systems and implementation plans of enterprises that adapt to the internal and external environment, promoting cooperation, collaboration, trust and cooperation between the government, enterprises, social organizations, etc.
It builds a platform for foreign cooperation and communication for more enterprises, providing channels that can participate in and benefit from global economic and trade cooperation, so that enterprises can gain more opportunities and promote the enterprise's long-term development.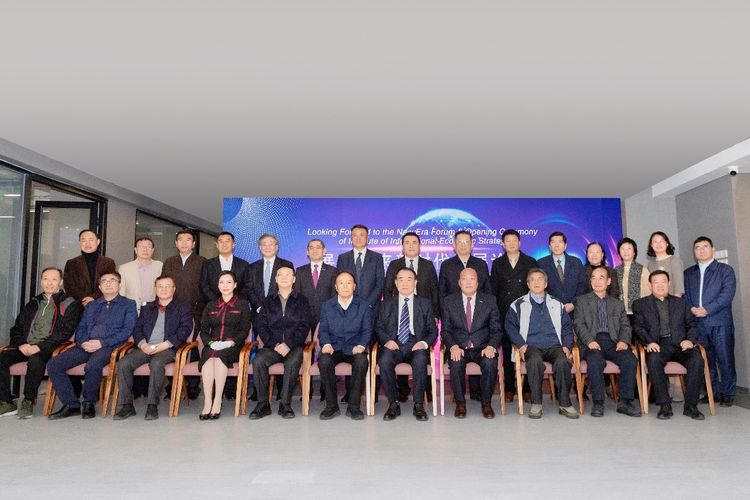 Relying on the global core advantage resources: giving advice for enterprises to better involve in the international economic interactions
The Association of International Economic Strategy, the predecessor of TIENS International Strategy Research Institute and related enterprises, has 27 years of experience in global development, which has gathered unique global core advantages: