KOMPAS.com - In 2020, Indonesia brought a case against the EU to the World Trade Organization (WTO) over its phased banning of imports of palm oil, which Brussels says is a leading driver of deforestation across the world.
Indonesia and Malaysia, which supports the case, are the world's two largest producers of the product. Sources within the EU think that the WTO ruling will be held at the end of the year.
But the war in Ukraine has driven up demand for palm oil again. Russia and Ukraine are the world's biggest producers of sunflower oil, which was being used by many European companies as the main replacement as they removed palm oil from their supply chains. But the conflict has markedly reduced the amount of sunflower oil on the global market.
Palm oil returns
Amid the Russia-Ukraine conflict, "the solution for the edible oil sector may lie in a reverse to the old ways through the adoption of various palm oil...applications," the Council of Palm Oil Producing Countries, a trade association made up of Malaysia and Indonesia, said in a statement.
Even before the Ukraine war began, the price of crude palm oil was up 40 percent year-on-year in February, the result of a poor harvest in 2021. It rose further after the Russian invasion.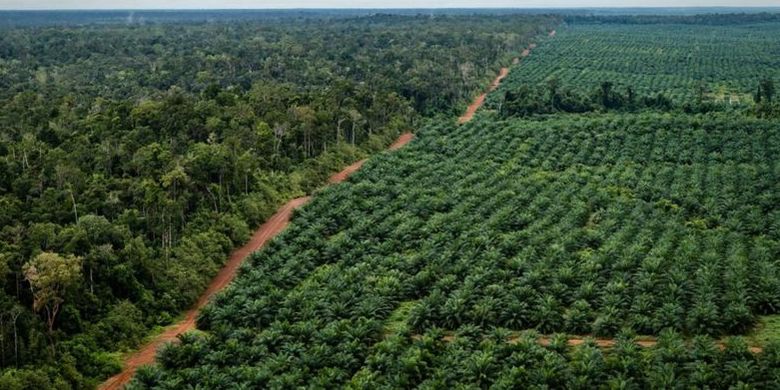 An image of palm oil plantation.
Indonesian palm oil producers responded by trying to boost their exports, but that has led to a surge in prices of cooking oil, made from palm oil, within Indonesia. Jakarta is now trying to curb exports, with limited success.
This may just be a blip, some say, and won't impact the EU's resolve over its global environmental policy.
"Just as the war has prompted Germany to set sights on a 100 percent [renewable energy] target by 2035, the EU should encourage countries in Southeast Asia to adopt a 100 percent target," Nithi Nesadurai, regional coordinator of Climate Action Network Southeast Asia, told DW.
Impact of the Ukraine war