JAKARTA, KOMPAS.com – Indonesia's medical establishment continues to reel from Covid-19, as the Indonesian Doctors Association or IDI announced that the pandemic killed over 700 doctors and nurses
Minister of Health Budi Gunadi Sadikin has offered the Sinovac and Pfizer vaccines to vaccinate Indonesian children who are vulnerable to the Delta variant of Covid-19.
And the government added 7,000 isolation rooms at low cost housing units in Jakarta to ease the strain that Covid-19 imposes on the Wisma Atlet Covid-19 Emergency Hospital.
This and more on Indonesia Highlights: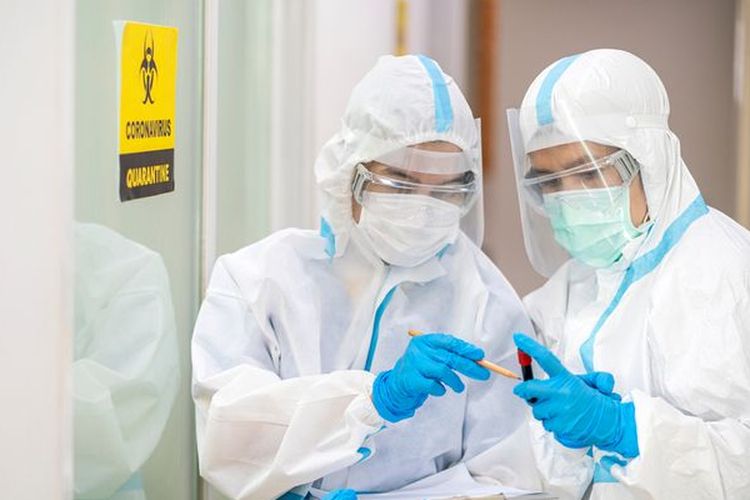 KOMPAS.com/NURWAHIDAH 2 Indonesian medical workers in personal protective equipment (PPE)
Indonesian Doctors Association: Covid-19 Killed Over 700 Medical Personnel
The Indonesian Doctors Association or IDI and the Indonesian National Nurses Association (PPNI) revealed that Covid-19 have killed over 700 Indonesian medical workers, since it was first detected in Indonesia on March 2020.
"The total number of doctors who were killed by Covid-19 currently stands at 401," said IDI Secretary-General M. Adib Khumaidi on Friday, June 25. He added that the figures ran from March 12 2020, to June 24 2021.
"The pandemic also killed 315 nurses."
Adib suggested that medical personnel take extra precautions in handling Covid-19 cases.
"I urge doctors, nurses and other medical workers to constantly use Personal Protective Equipment [PPE] on the job," he asserted. "I also advise our colleagues who are 65 years old and over to stay at home, or be on call when we ask for their aid."