JAKARTA, KOMPAS.com – Indonesia's daily Covid-19 cases totaled more than 20 thousand on Thursday, the highest number yet since the coronavirus was detected in the country on March 2020.
The rampant increase in Indonesia's Covid-19 caseload prompted Hong Kong to ban flights from Indonesia, which it designated as a high-risk country for Covid-19 cases.
And controversial Islamic cleric Rizieq Shihab's struggles with the law continues, after a Jakarta court handed the founder of the banned Islamic Defenders Front (FPI) organization a four-year jail sentence for obstructing health workers from carrying out a swab test on him.
This and more on Indonesia Highlights: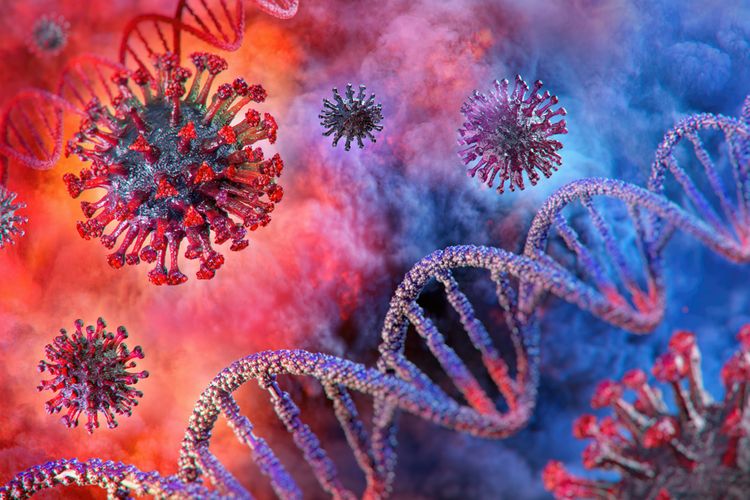 Daily Covid-19 Cases in Indonesia Hits New Highs Over Four-Day Period
Indonesia has set a new record for daily Covid-19 cases over a 24-hour period, as the country recorded 20,574 new coronavirus cases nationwide on Thursday, June 24.
The number of cases over a single day is the highest recorded, since Covid-19 was detected in Indonesia on March 2, 2020.
According to Kompas.com, the number exceeded Wednesday's total of 15,308 cases, as well as Monday's tally of 14,536.
355 people died of Covid-19, bringing the death toll up to 55,949, while another 126,696 are thought to be suspected cases. On the other hand, 9,201 people recovered from the coronavirus, bringing the number of recoveries up to 1,826504 out of 2,053,995 cases.
Sources:
https://nasional.kompas.com/read/2021/06/24/17151601/update-20574-kasus-covid-19-dalam-sehari-rekor-tertinggi-selama-pandemi.
https://nasional.kompas.com/read/2021/06/24/17391301/dalam-4-hari-indonesia-catat-3-kali-rekor-kasus-baru-covid-19.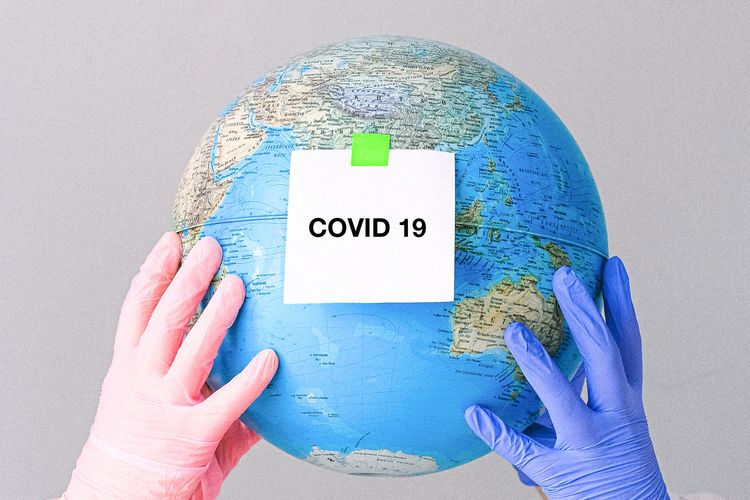 An illustration of Covid-19's impact around the globe.
Hong Kong Bans Flights From Indonesia During the Covid-19 Pandemic
Hong Kong has announced that it will ban passenger flights from Indonesia starting Friday, after its administration designated Indonesia as an A1, or country that is at high risk of Covid-19 transmission, along with India, Nepal, Pakistan and the Philippines.
The territory announced the ban will come into effect Friday. "The number of imported COVID-19 cases from Indonesia crossed thresholds set [by Hongkong]," said the Hong Kong government of its decision to ban passenger flights from Indonesia.
The Indonesian Foreign Ministry confirmed the ban. "All airline arrivals from Indonesian are not allowed to enter Hong Kong. However, this policy is temporary and subject to periodic reviews," said the ministry in a press release.
"[Indonesian] migrant workers affected by the new regulation should contact their employers and agents. The Indonesian Consulate General in Hong Kong will ensure that the rights of Indonesian migrant workers will be met."
Hong Kong employs thousands of migrant workers from Indonesia, the Philippines and other countries. The Chinese special administrative region has recorded over 11,800 cases and 210 deaths from the coronavirus.
Source:
https://go.kompas.com/read/2021/06/25/030703474/hong-kong-bans-flights-from-indonesia-during-the-covid-19-pandemic?page=all#page2.
Firebrand Islamic cleric Rizieq Shihab at his verdict and sentencing hearing on Thursday, (24/6/2021).
Indonesian Court Sentences Firebrand Islamic Cleric Rizieq Shihab to Four Years in Jail
The East Jakarta State Court has sentenced firebrand Islamic cleric Rizieq Shihab to four years in jail, for conspiring with the UMMI Hospital in the city of Bogor, West Java to obstruct the local branch of the Covid-19 Task force from carrying out a coronavirus swab on him in November 2020.
Aside from obstructing officials intent on confirming the results of his swab test, presiding Judge Khadwanto ruled that Rizieq "was found guilty of spreading misinformation and causing unrest," he said. "[Rizieq] was also complicit in UMMI hospital's effort to cover up for him."
The verdict is less than the six-year sentence recommended by prosecutors.
The court ruled that the factors incriminating the founder and head of the banned Islamic Defenders Front (FPI) was his uncooperative behavior, his unwillingness to support the government's efforts to combat the Covid-19 pandemic, and his past offenses, including two arrests in in 2003 and 2008.
Rizieq insisted that the court set him and his accomplices Muhammad Hanif Alatas and Doctor Andi Tatat be freed and rehabilitate his name. He insisted that the legal cases he encountered his return from exile in Saudi Arabia in November 2020 was politically motivated
Source: https://megapolitan.kompas.com/read/2021/06/24/11065451/rizieq-shihab-divonis-4-tahun-penjara-terkait-kasus-tes-usap-rs-ummi?page=all#page2.
Dapatkan update berita pilihan dan breaking news setiap hari dari Kompas.com. Mari bergabung di Grup Telegram "Kompas.com News Update", caranya klik link https://t.me/kompascomupdate, kemudian join. Anda harus install aplikasi Telegram terlebih dulu di ponsel.