JAKARTA, KOMPAS.com – Indonesia's Covid-19 numbers has totaled over two million people, after the country set a new record for cases over the past 24 hours with 14,536.
The Jakarta Metropolitan Police have blocked off 10 roads near known nightlife spots from 9 am to 4 am, in a bid to control Covid-19 transmission by limiting the comings and goings of the public.
And the Indonesian Navy continues to improve its surface capabilities, as it christened an anti-submarine aviation and Unmanned Aerial Vehicle (UAV) squadrons. This and more on Indonesia Highlights: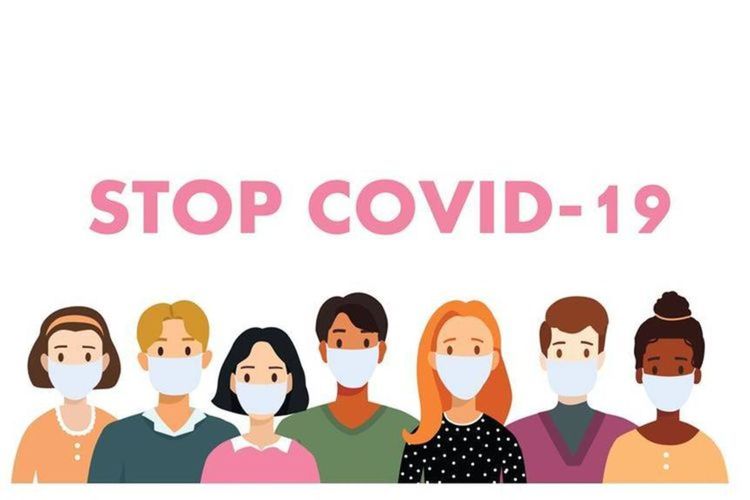 Stop Covid-19
Indonesia's Covid-19 Cases Surge Past the 2 Million Mark
Indonesia's Covid-19 Task Force noted that the number of cases stands at 2,004,445 people over a 24-hour period to Monday, June 21.
"The daily number of cases reached 14,536, which is the highest to be detected over a 24 hour period since President Joko Widodo confirmed the first [Covid-19] case on March 2, 2020 ," the Task Force said. The daily case number broke the previous number of 14,518 on January 30.
"294 people died [of Covid-19], bringing the number of fatalities up to 54,956, while active cases stands at 147,728. The number of Covid-19 patients who recovered stands at 1,801,7761."
On his part, President Joko 'Jokowi' Widodo vowed to step up Micro-Scale Restriction of Community Activities [PPKM], and mass vaccinations.
"We have vaccinated an average of 716 thousand people on a daily basis. We are targeting one million vaccinations against Covid-19 to reach herd immunity against the pandemic."
He reminded the country that the best defense against Covid-19 is still compliance with health protocols, such as wearing masks, washing hands, and maintaining social distancing.
The Task Force confirmed that Covid-19 has been detected in 99 percent of Indonesia.
Source:
https://go.kompas.com/read/2021/06/22/042421174/indonesias-covid-19-cases-surge-past-the-2-million-mark?page=all#page2.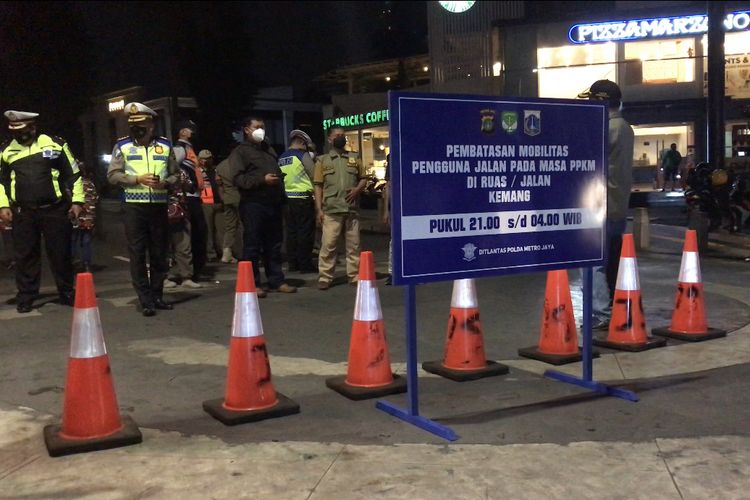 Police man a roadblock sealing off Jalan Raya Kemang, one of ten thoroughfares sealed off by the Jakarta Metropolitan Police from 9 pm to 4 am on Monday (21/6/2021)
Jakarta Metropolitan Police to Seal Off 10 Thoroughfares
The Jakarta Metropolitan Police will seal off 10 roads in the capital, as the number of Covid-19 cases stood at 5,582 last Sunday, up from 4,895 the day before.