JAKARTA, KOMPAS.com –The Indonesian State Intelligence Agency or BIN has disclosed the vulnerability of the country's millennials to radical ideology. BIN official Wawan Hari Purwanto cited the findings of a recent survey by the National Counterterrorism Agency (BNPT).
"The BNPT survey found that 85 percent of [Indonesian] millennials are exposed to radical [ideologies] through social media," said Wawan in a virtual discussion hosted Alumni Association of the National Indonesian Students Movement or GMNI on Tuesday.
"Social media is an incubator and an outlet to spread radicalism, particularly to young people. [The government] need to keep their focus on radical ideology as a threat to national security."
Also read: Indonesian Police: JAD Militants in Merauke, Papua Made Multiple Attempts on Archbishop's Life
Wawan added that BIN focused on the issue of youth and radicalism, because they make up a 'bonus demographic', or substantial segment of the population, that is of working age.
He admitted that they could either contribute to economic growth on one hand, or undermine economic development.
Aside from radicalism, Wawan identified Papuan separatism, cyberattacks, the spread of hoaxes, and communal or sectarian conflicts as other threats to Indonesian national security.
"Papuan separatism can potentially lead to the country's disintegration. Aside from undermining Indonesia's credibility, separatist groups in Papua hamper the province's development," Wawan said.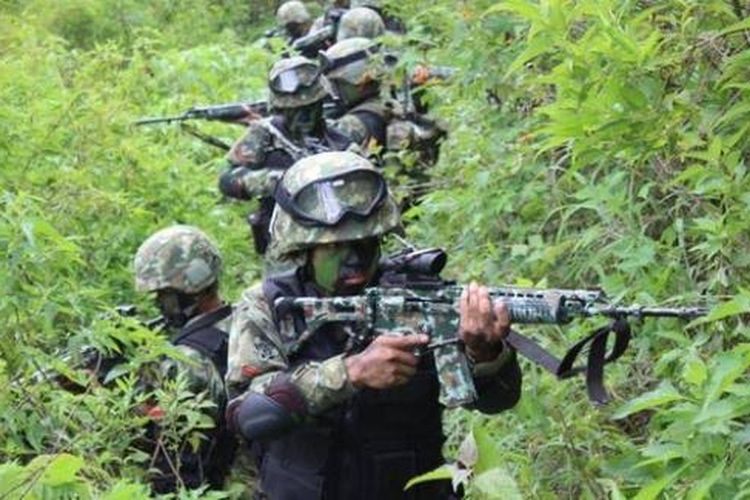 A file photo of Indonesian military (TNI) personnel during a patrol in Sugapa district in Intan Jaya regency, Papua.
"We are carrying out ongoing and comprehensive efforts to handle [the Papuan insurgency] without hampering development, so as to keep Papua from further lagging behind other provinces."
Wawan views cyberthreats as an unavoidable part of development and technology.