JAKARTA, KOMPAS.com – Bali has called for a rescheduling of the 2024 General Elections, as the race falls on February 28, the same day as the Hindu holiday of Galungan.
Indonesia is attempting to repatriate more than 7000 migrant workers from Malaysia, as Kuala Lumpur is contending with a surge of the Covid-19 pandemic.
And Indonesian soccer buffs have to keep dreaming on when it comes to seeing the country on the World Cup, after Vietnam emphatically beat the Indonesian squad 4-0 to knock them out of contention to appear on the sport's biggest stage.
This and more on Indonesia Highlights:
KPU Bali Branch head I Dewa Agung Gede LIdartawan
Bali Calls for Rescheduling of 2024 Indonesian General Elections
The General Election Commission or KPU branch for the Indonesian province of Bali voiced reservations about the scheduling of the 2024 Presidential Elections, as the race coincides with Galungan, a major Balinese Hindu holiday in the resort island.
"The 2024 election falls on February 28, the same day as Galungan. We urge the government, the KPU's Central Office and Parliament to reschedule the election before it turns into a fiasco in Bali," said KPU head for Bali I Dewa Agung Gede Lidartawan to Kompas.com on Monday.
"For many Hindus in Bali, Galungan is just like Eid al Fitr or Idul Fitri for Muslims or Christmas for Christians, so to hold election day on that occasion will result in very low voter turnout. Likewise nobody will want to organize the election."
Lidartawan added that his office offered "to move the elections forward by two weeks from February 28 to February 14, 2024. February 14 is Valentine's Day, so it is easily recognized by the public."
The government, Parliament's Commission II on Domestic Governance, Regional Autonomy, State Apparatus and Agrarian Affairs and the KPU have agreed to hold the Presidential and Legislation Elections on February 28, 2024, before the KPU's Bali branch raised its objections.
Source:
https://go.kompas.com/read/2021/06/08/023638474/bali-calls-for-rescheduling-of-2024-indonesian-general-elections.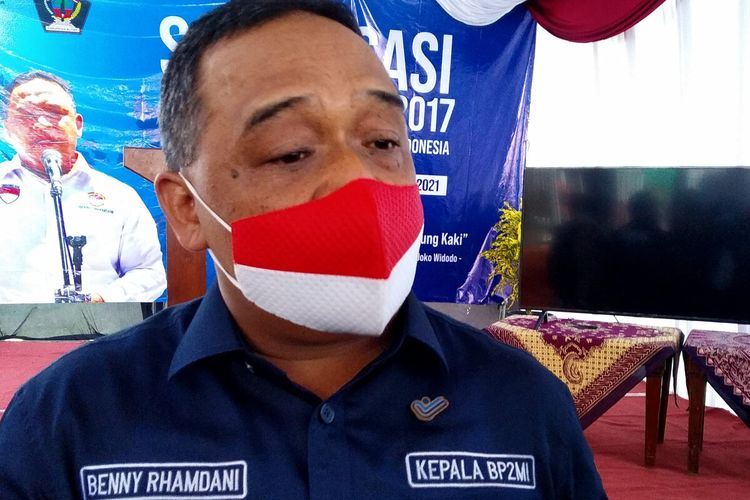 Head of the Indonesian Migrant Workers Protection Agency (BP2MI) Benny Rhamdani.
Over 7,000 Indonesian Migrant Workers in Malaysia Waiting for Repatriation
Head of the Indonesian Migrant Workers Protection Agency (BP2MI) Benny Rhamdani said his office had proposed to the Indonesian House of Representatives to bring home a total of 7,300 Indonesian migrant workers in Malaysia by ship.
"I brought up the issue during a meeting with the parliamentarians that they [Indonesian migrant workers] should be brought home from Malaysia. They are our citizens that we need to protect," said Benny.
The workers, who are awaiting repatriatriation, were previously detained for having incomplete immigration documents and expired permits.
"As of June, there are 7,300 Indonesian migrant workers who must be repatriated after serving a period of immigration detention," Benny told Kompas.com, Monday, June 7, in Padang, West Sumatra. He added in the following month the number of migrant workers could increase.
"They are still waiting for the Malaysian court's decision. Next month, the number will certainly increase," said Benny.
Meanwhile, Suir Syam said that the House members had visited Malaysia and met with the Prime Minister of Malaysia to discuss the issue.
Suir Syam said that the House of Representatives had urged the government to repatriate the Indonesian migrant workers as soon as possible.
"We have already urged the government through the relevant ministries to take steps to repatriate them," said Suir Syam. He also added that some of the migrant workers were from West Sumatra. "
Source:
https://go.kompas.com/read/2021/06/07/225357774/over-7000-indonesian-migrant-workers-in-malaysia-waiting-for-repatriation?page=all#page2.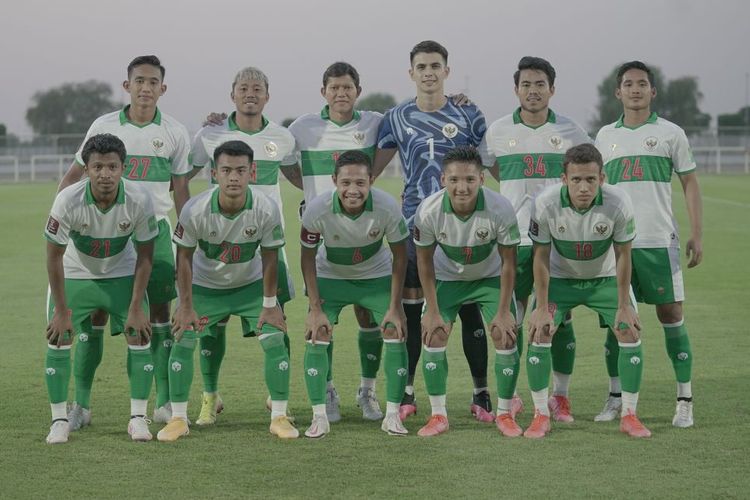 The Indonesian national team
Indonesia's 2022 World Cup Qualifying Run Ends With 4-0 Beating by Vietnam
Indonesia's dreams of making it to yet another World Cup is gone, after regional rivals Vietnam thrashed the Garuda 4-0 in their Group G qualification in Dubai, the United Arab Emirates on Monday evening local time.
Nguyen Tien Linh put Vietnam up 1-0 six minutes into the second half. The goal was controversial, as Tien Linh was suspected of manually steadying the ball before scoring.
Vietnam extended their lead through Nguyen Quang Hai in the 62nd minute, Nguyen Phuong Cong in the 67th minute, and Van Thanh Vu in the 72nd minute mark.
The defeat left Indonesia as bottom dwellers in Group G, losing six of seven games, and one draw.
Vietnam is poised to become the first Southeast Asian country to qualify for the World Cup in over 80 years, since Indonesia qualified in 1938 as the Dutch East Indies.
Vietnam lead Group G with 14 points, followed by the United Arab Emirates with 12 points. Southeast Asian stalwarts Thailand and Malaysia are next with nine points, while Indonesia is last in with one point.
Indonesia will end its World Cup qualification run on June 11 by taking on the United Arab Emirates.
Source:
https://go.kompas.com/read/2021/06/08/080550574/indonesias-2022-world-cup-qualifying-run-ends-with-4-0-beating-by-vietnam?page=all#page2.
Dapatkan update berita pilihan dan breaking news setiap hari dari Kompas.com. Mari bergabung di Grup Telegram "Kompas.com News Update", caranya klik link https://t.me/kompascomupdate, kemudian join. Anda harus install aplikasi Telegram terlebih dulu di ponsel.