JAKARTA, KOMPAS.com – Indonesian Minister of Defense Prabowo Subianto has announced that his office has yet to finalize the country's defense budget,.
The statement comes following the disclosure of a leaked procurement plan which stated that the Rp. 1.7 quadrillion ($124.995.000.000) to modernize spare parts and buy state of-the art equipment for the 2020 – 2024 period.
"The Ministry of Defense is still trying to determine the budget with the National Development Agency or Bappenas, the Ministry of Finance, and other stakeholders in the defense industry," said the two-time presidential hopeful in the 2014 and 2019 presidential race.
Also read: Getting to the Bottom of the Loss of the Indonesian Submarine KRI Nanggala-402
Speaking to the House of Representatives' Commission I on defense, intelligence, foreign affairs and information Wednesday, Prabowo maintained that "the modernization of military equipment is an urgent issue due to the amount of aging equipment in the Indonesian military," he added.
"At the same time, the military needs [state of-the-art equipment] to keep up with fast paced strategic changes." Prabowo did not specify the allocation from the budget.
Ministry of Defense Director General for Strategic Affairs Rodon Pedrason reiterated Prabowo. "The [defense] budget for military equipment is a state secret. But it definitely is not Rp. 1.7 quadrillion." He confirmed reports that funds for the procurement plan will come from foreign loans.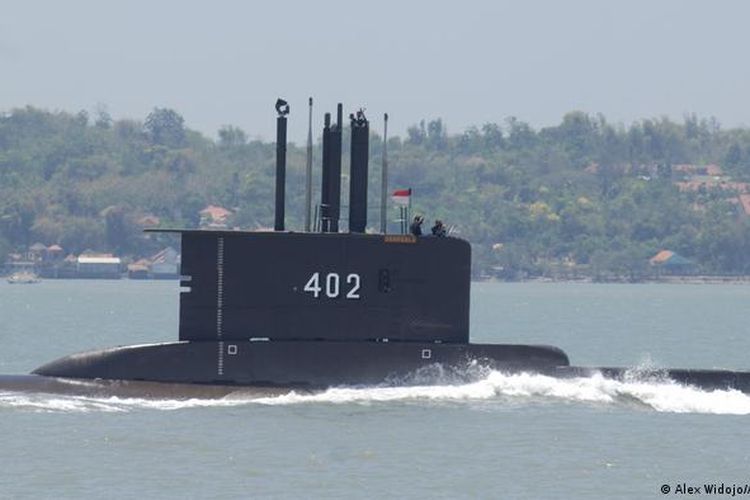 A file photo of the Indonesian Navy submarine KRI Nanggala-402
Also read: Indonesian Defense Chief Prabowo in Austria for Purchase of Typhoon Jets
The Ministry of Defense's bid to modernize its obsolete military equipment was highlighted by the sinking of the submarine KRI Nanggala-402, which went down with its 53-man crew during a training exercise off Bali at the end of April.
However, the plan was dogged by a lack of transparency and conflict of interest, not least the role of Teknologi Militer Indonesia, a company controlled by the ministry that is reportedly linked to the Gerindra Party, Prabowo's political vehicle.