PAPUA, KOMPAS.com – Police in the Indonesian province of Papua announced that the 11 suspected militants arrested by the Detachment 88 or Densus 88 counterterrorist police in the town of Merauke during an operation last Friday May 28, has been in deep cover in the area.
"[The militants] disguised themselves as laborers, handymen and other workers during their time in Merauke," said Papua Regional Police chief Inspector General Mathius Fakhiri in Papua's provincial capital Jayapura on Sunday night.
"But most of them were involved in religious activities during their time in Merauke. We suspected that they are members of the Jamaah Ansharut Daulah organization who were involved in the suicide bombing at the [Roman Catholic] Cathedral in Makassar, South Sulawesi [last March]."
Also read: Indonesia Highlights: 11 Suspected Terrorists in Merauke Linked to JAD, Makassar Cathedral Bombing | Broken Ancient Ceramics Found near Batavia Castle in Jakarta | Two Indonesian Climbers Set New Men's Speed World Record in Salt Lake City World Cup
He added that the suspects, who were identified as AK, SB, ZR, UAT, DS, SD, WS, YK, including a husband and wife identified as AP and IK, knew their way around Merauke.
"The suspects lived for a number of years in Merauke before they moved to Makassar to get involved in the attack on the cathedral. They also planned to carry out suicide bombings at a number of churches in Merauke, soon after moving back," Fakhiri asserted.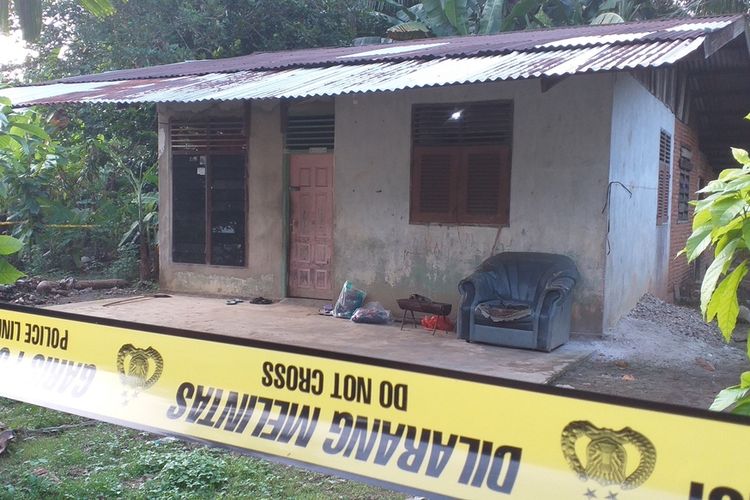 A house in Riau Province sealed off as a crime scene by the Densus 88 counterterrorist police on Monday, (22/6/2020).
"This is reflected by the firearms and sharp weapons seized by Densus 88. We also received a tip that the group initiated new members." But Fakhiri maintained that investigators are still awaiting a final report from Densus 88.
Also read: Indonesia Highlights: Indonesian Rock Star Abdee Slank Appointed As Telkom Commissioner | Indonesia Reissues Controversial AstraZeneca Vaccine Batch | Indonesian Counterterrorist Police Nab 10 Suspected Terrorists in Papua
Fakhiri noted that the counterterrorist unit has been keeping their eye on the suspected JAD militants over the past few years.
"Densus 88 has been monitoring this group since they attempted to launch attacks in Merauke in 2019 which failed because their bombs did not detonate," he said.